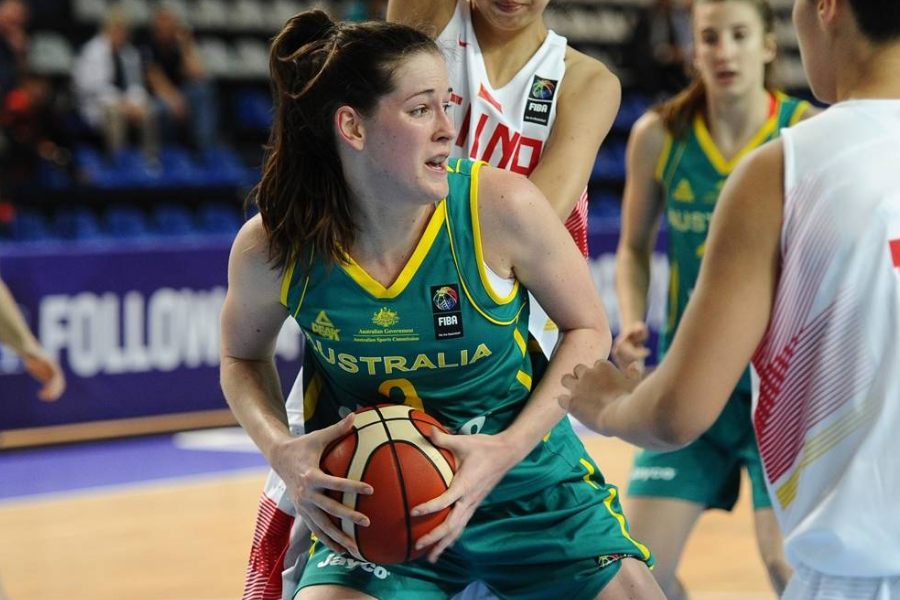 5 August 2020 | Bendigo Spirit news
Alicia Froling is set to resume her interrupted start to her WNBL career with the Bendigo Spirit. Alicia was a key signing for the 19/20 Spirit team but injury to her wrist and the necessity for surgery saw her miss the season last year.
The Spirit knew the value that Alicia could bring to the team and showed faith to secure her signature for the 20/21 WNBL season. Spirit Head Coach Tracy York, whilst disappointed that Alicia could not suit up last year, moved quickly to ensure she was going to be part of the program moving forward.
"Alicia was definitely a big loss to us last year but we knew that she would put in the work to recover which was better for the Spirit and for her in the long term", York said.
Successful surgery to repair the torn main tendons that run from her pinkie to ring finger, along with the majority of sheath in her right hand in September last year has seen her hit the floor again and commence the process to return to the WNBL. Known for her defensive tenacity and voracity on the boards, Alicia's rehab has included shooting sessions with her Dad, NBL legend Shane Froling.
"No matter the obstacle Alicia gets around it to find time to work on her shot and wrist recovery everyday." Shane said.
Whilst York may not be relying totally on Alicia hitting shots from deep she is excited that she is healthy and back on the floor. "I have been in constant contact with Alicia since we signed her last year and have tracked her progress along the way." She said.
This has also included phone conversations with Dad, Shane. "I have known Shane for a long time and I know how committed he was to helping Alicia getting back on the floor. He also tells it how it is and his honesty and commitment is reassuring" She continued.
Alicia is just as excited to be back. "I'm really excited to be playing with Bendigo this WNBL season. After missing last season due to injury I am even more excited to finally get to play in Bendigo, and in one of the best leagues in the world." She said.
Alicia has been engaged with the 'Spirit at Home' Zoom sessions which has also kept her in touch with the squad moving into the upcoming season from her Townsville home, but she is eager for the real thing.
"Tracy has put together a great team l and I'm looking forward to getting together with the group and seeing what we can achieve!"