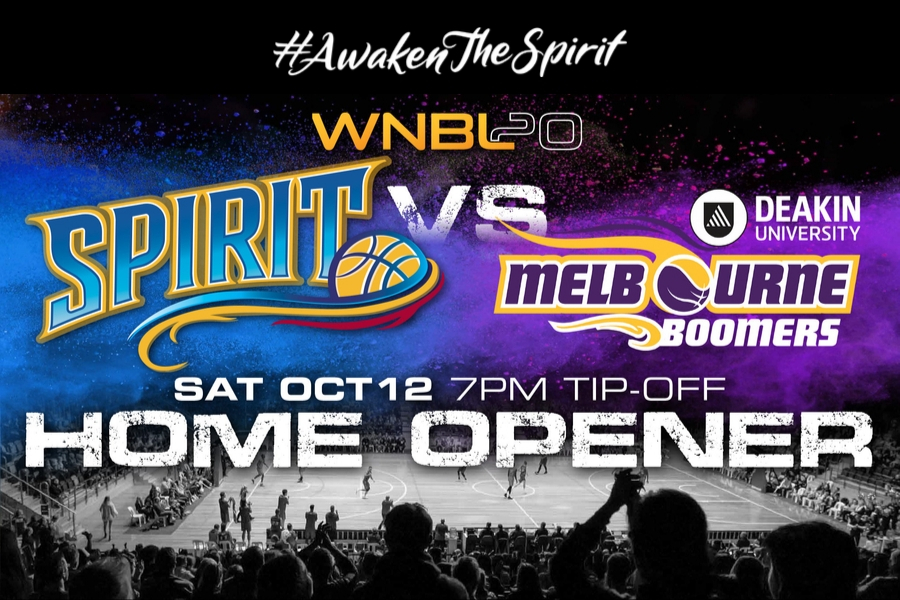 11 October 2019 | Bendigo Spirit news
The 2019/2020 season is here, and the Spirit are set to open their season at home, from 7:00pm, this Saturday night against the Melbourne Boomers, the first of 2 games in 7 days.
The Spirit have put on a solid preseason, going 5-0 against the likes of the Chinese National Team (B), Melbourne Boomers, NBL1 All-stars, CoE and the new team in the league, the Southside Flyers.
Under new Head Coach York, the team are playing an up-tempo brand of basketball that is exciting to watch!
Being led by back-to-back WNBL champion and overall 4 x WNBL champion, Kelly Wilson; 1 x WNBL Champion and Australian Opal, Tessa Lavey and 187 WNBL game player, Carley Ernst, will provide an abundance of knowledge and experience for this years roster.
The Spirit and Melbourne Boomers faced off for the second year in the Latrobe Valley Triple Crown event, which saw the Spirit come out atop a hard earned win against the Boomers, 64-62.
Players to watch:
Carley Ernst (nee: Mijovic): is new to the Spirit and hasn't skipped a beat throughout the whole pre-season, averaging double figures in all five preseason matches. Her perimeter shooting has been suburb so far, and we are excited to see it continue.
Kelly Wilson: A household favourite, re-joining the Spirit roster after leaving and gaining 2 additional WNBL championships, 1 SEABL and an NBL1 MVP accolade, looks to continue her winning streak back at home. Continuing her fine form from last WNBL season and the past NBL1 season, where she lead the league in assists per contest, we have no doubts Wilson will be putting up some impressive stat lines.
Becca Tobin: A fan favourite and adopted daughter of Bendigo, sees the return of our MVP finalist from the 2018/2019 team. Tobin's preseason presence has not gone unnoticed as she has picked up where she left off last season. Filling the stat sheets in all categories throughout the preseason games, we are excited to see what Becca will do this season.
Tickets are available from Ticketek.com, click here to purchase them now!
#AwakenTheSpirit