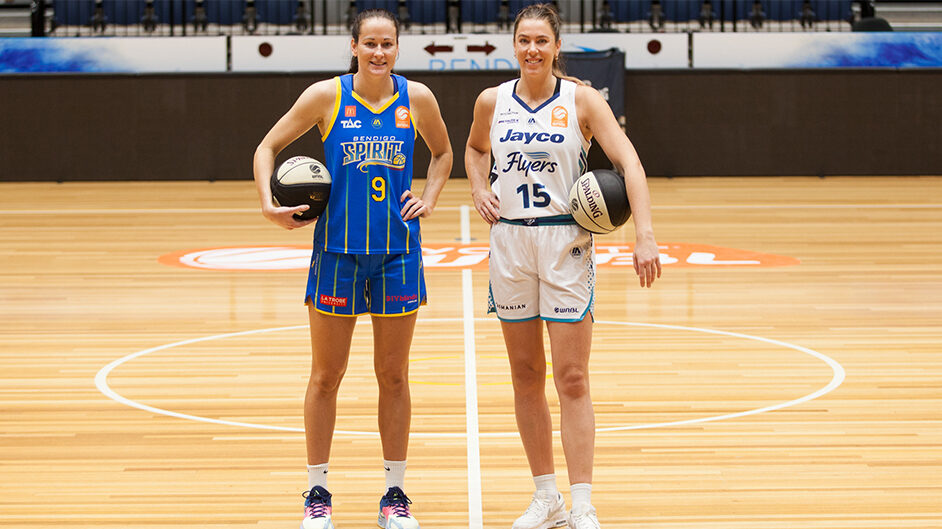 16 January 2023 | Bendigo Spirit news
Road safety awareness throughout the Barwon South West region will be top of mind for the Bendigo Spirit, who have today announced an upcoming home game to be played in Geelong, thanks to the Transport Accident Commission (TAC) and the City of Greater Geelong.
In a further demonstration that the Spirit are truly a team for all of regional Victoria, local fans will be able to cheer on the Spirit on February 11 when they take on Opals legend Lauren Jackson and the Southside Flyers at Geelong Arena.
The Geelong based matchup has been made possible thanks to the TAC, who joined the Spirit as Major Partner at the beginning of the WNBL season, and support from the City of Greater Geelong.
Unfortunately, people using regional and rural roads are more likely to be killed or seriously injured than those using metropolitan roads. The TAC and Spirit are collaborating to help educate Victorians about key risks they face when using regional roads and deliver important road safety messages to rural communities.
Leading up to the February 11 match, Spirit players will be conducting basketball clinics and school visits in the region, with the aim of engaging young people in road safety. These community engagement opportunities will encourage students in Years 9-12 to make good choices as road users and reiterate the importance of extensive supervised practice prior to licensing.
Fatalities on roads in the Barwon South West region increased last year, with 27 lives lost, compared with 24 in 2021. Regional roads continue to be a concern for road safety authorities in 2023, with ten lives lost across regional Victoria already this year.  High-speed roads are a major concern, with more than 40% of fatalities occurring in speed zones of 100km or more over the past five years.
Dedicated content focusing on key road safety issues faced by regional drivers and riders will be shared across the Spirit's social media platforms, along with TAC-specific match day activations for fan engagement.
Spirit co-captain Kelly Wilson said the team was proud to represent all of regional Victoria and work closely with the TAC in the build up to this match.
"We as players understand the influence we can have not only in Bendigo but right throughout regional Victoria. We are really looking forward to connecting with the Geelong community and promoting road safety awareness alongside the TAC. They have such an important message and we take our responsibility very seriously to do everything possible to help deliver it."
TAC acting CEO, Liz Cairns, said the TAC's partnership with Bendigo Spirit is an important platform to connect with regional Victorians, reminding them about the key risks they face when driving on country roads and promoting safe driving behaviours across the state.
"Partnerships like this are a critical aspect of the TAC's investment in road safety – we are always looking for effective ways to connect with Victorian communities and embed a culture of road safety across the state."
"With the number of people dying on our roads climbing, we are asking Victorian motorists to make good choices – choices that might save their own or another's life. Slow down, put your mobile phones away, wear a seatbelt and make sure you don't drink or drug drive – it's up to all of us to make our roads safe."
Chair of Geelong Major Events, Councillor Ron Nelson, said he was excited about the Bendigo Spirit playing in Geelong.
"Geelong has a thriving sports community and we look forward to welcoming the Bendigo Spirit to play here," Cr Nelson said.
"The match will be a great opportunity for our passionate basketball community to see some of the best female basketballers in action, while promoting a very important road safety message."