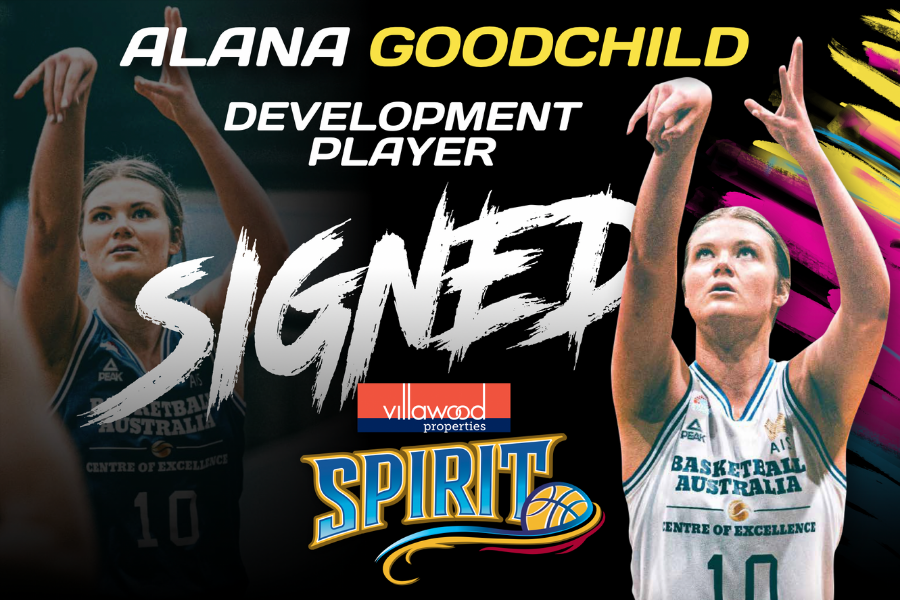 8 September 2021 | Bendigo Spirit news
The Villawood Spirit has signed Under 19 Australian squad member Alana Goodchild as a development player for the 2021 WNBL season.
The 18-year-old, 183cm forward hails from New South Wales and comes to the Spirit after a season at Basketball Australia's Centre of Excellence.
As well as making the Gems squad this year, Goodchild played under Spirit coach Tracy York in the national Under 15 team and was selected for the Under 16 team.
"Alana joins the Spirit as one of our development players having represented state Junior teams, Australian Junior teams and a CoE Scholarship holder," York said.
"She has exceptional talent and versatility as well as being a very coachable and lovely young woman."
Goodchild is a good friend of Spirit young gun Piper Dunlop, and like Dunlop is also finishing her Year 12 studies this year.
"I am incredibly grateful to coach Tracy and the organisation for providing this opportunity for me to grow as a player on and off the floor. Go Spirit," she said.
York said it was important clubs like the Spirit continued to create a pathway for development players.
"We saw how our development program benefitted Piper last year," she said.
"Being around the team, taking part in training, and getting on the floor for a few games saw her come on in leaps and bounds.
"And with a full WNBL contract this season, the world is Piper's oyster.
"This is what being a development player is all about. We have a great opportunity to help develop the next stars of our game, and show them how great a club the Spirit is."
RadfordMedia
www.radfordmedia.com.au