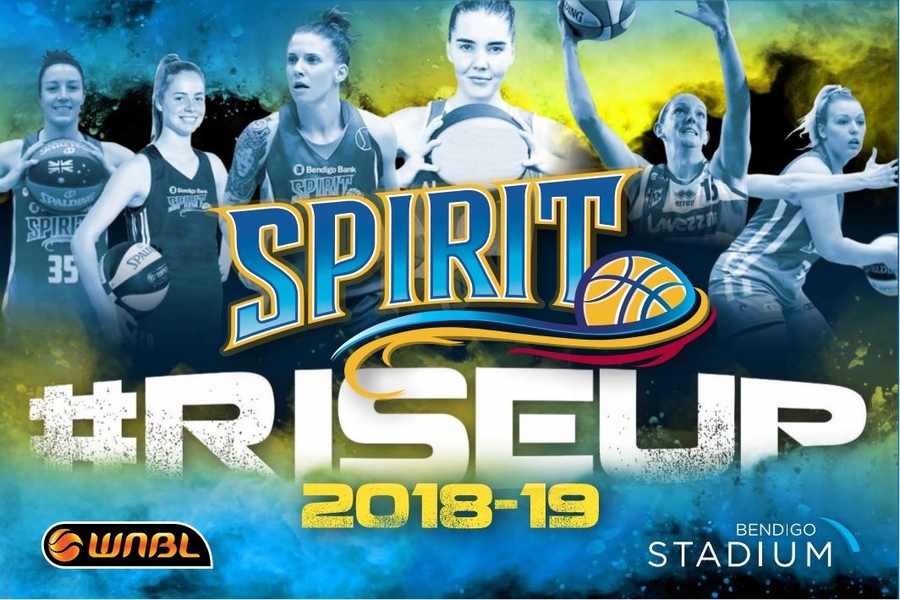 22 June 2018 | Bendigo Spirit news
The Bendigo Spirit will this year be a fully professional outfit, for the first time in the club's history.
Nathan O'Neill, Bendigo Stadium Limited Chief Executive Officer stated, 'The WNBL has become a formidable league to excel in, therefore raising the bar both on and off court is essential this upcoming season. Being professional for the first time enhances our competitiveness with the leading clubs'.
O'Neill fully endorses Women in sport, and is aware of the important role Bendigo Spirit plays in female sport participation growth.
"It's very important to ensure we have a competitive women's sports program that plays at the highest level in Australia within our community. The WNBL compliments our female pathways, and encourages our aspiring juniors to grasp the opportunity to play at the pinnacle, right here in Bendigo'.
The club's motto this season is #RiseUp, and the Spirit will be looking to force their way back into finals contention.
The new General Manager of Sport, Ben Harvey, is calling for more fans to back the Bendigo Spirit this season. "We love seeing the Bendigo support, and we can't wait to see more fans this season to come with us on the journey to #RiseUp. Playing on the new showcourt will be an amazing spectacle for the Bendigo Spirit fans".
"Our list development is full of experience and young stars, so we are looking forward to seeing growth amongst the playing group. We see this season as a real turning point for the club, and we expect to return to the finals.'