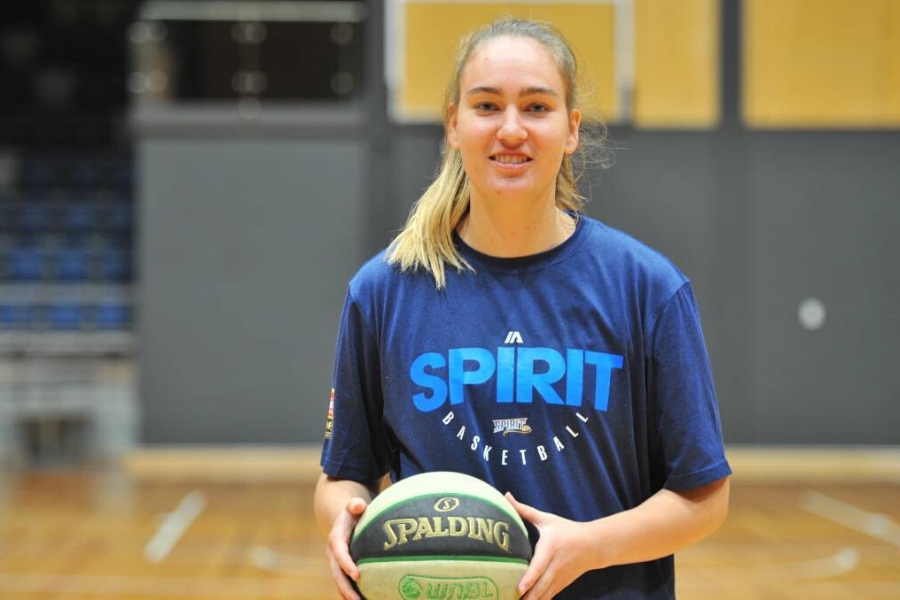 13 November 2019 | Bendigo Spirit news
Bendigo Spirit development player Kasey Burton plans to use this year as a means to continue establishing her skills.
The 23-year-old from Ballarat has loved every minute of her time with the Spirit so far.
"For myself I hope to improve the wider range of my overall ability" Burton said.
"Locking down defence and being able to provide more of an offensive game. I'm very defensive minded, I love defence, but I want to improve my offence too."
Burton came to the Spirit with years of experience with her native Ballarat Rush, as a development player with the Melbourne Boomers in the WNBL and most recently with the Melbourne Tigers in the 2019 NBL1 season.
Burton started all 20 games with the Tigers, averaging 9.8 points, 8.2 rebounds and 2.5 assists per game.
Burton was also a representative for Victoria Country at multiple age levels.
"Kasey Burton came to the Spirit with experience in the Australian junior system and previously as a DP in the WNBL. She brings size and versatility and we are excited for her to join us as a DP this season," Spirit coach Tracy York said of Burton when she was signed earlier in the year.
While at the Tigers, Burton was coached by Bendigo basketball veteran Kristi Harrower.
"Coming to the Spirit was an easy transition for me," Burton said.
"Kristi Harrower was my coach at the Tigers, she has a lot of experience which was handed to me, I loved playing under her.
"She continues to help guide me with the direction I want to go in and I'm still frequently in contact with her.
"Kristi has been a big help for me which I really appreciate."
The Spirit are currently 2-5 ahead of a week-long break due to some of the league's players competing with the Australian Opals in a pre-Olympic qualifying event.
During the break one of the main focuses for the Spirit is enhancing the team's on-court defence.
"Training has been quite tough considering the recent loss," Burton said.
"But this is a chance for us to have a good hit out and get back on the right track ahead of the next game."
Spirit's next game will be on November 24 at the Bendigo Stadium against the Melbourne Boomers, tip-off 2.05pm
Article Courtesy of The Bendigo Advertiser 
Photo Courtesy of Anthony Pinda