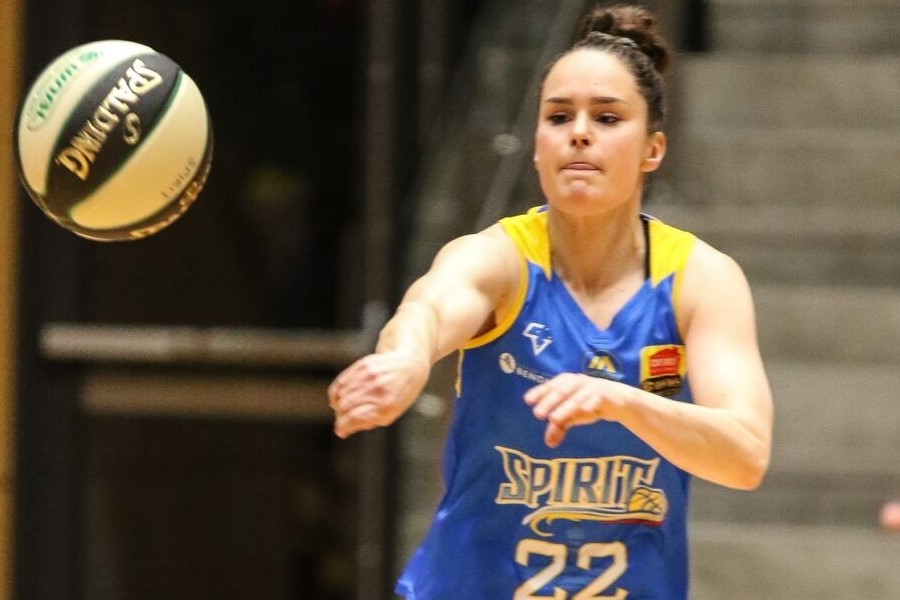 1 October 2019 | Bendigo Spirit news
As the WNBL approaches its 40th season of play, the sporting landscape is abuzz with narratives and expectations.
Whether it's the strength of the defending champion UC Capitals or the revamped Southside Flyers, there is plenty for fans to get excited about.
One of the most fascinating stories, however, is of a girl who is returning home — and with her comes perhaps the most momentum of any player in the WNBL.
Her name is Kelly Wilson, and she is back with the Bendigo Spirit at long last.
A four-time WNBL champion, Wilson has been on quite a roll, claiming back-to-back titles in the last two seasons with Townsville and Canberra. Never one to rest on her laurels, she is coming off a spectacular NBL1 campaign with the Bendigo Braves, ably guiding them to the Preliminary Finals.
Wilson delivered almost 20 points a game, along with 2 steals and 6 rebounds. She also handing out a staggering 10.4 assists per game, leading the league and far ahead of Chanise Jenkins' 6.4 in second place. It was enough for Wilson to be named the 2019 NBL1 women's MVP.
Please head to The Pick and Roll to read the full article.
Article courtesy of The Pick and Roll
Photo courtesy of Craig Dilks Photography