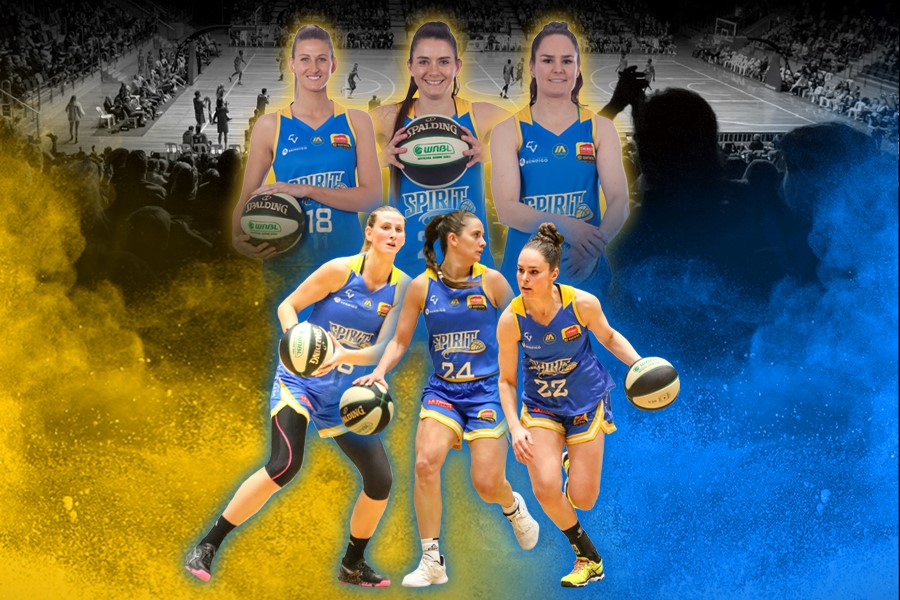 11 October 2019 | Bendigo Spirit news
The Spirit are excited to announce Co-Captains Kelly Wilson and Tessa Lavey, as well as, Vice-Captain Carley Ernst as the 2019/2020 Spirit Leadership Group.
Kelly Wilson returns to Bendigo with 2 championships under her belt to accompany the first 2 she gained during her first stint with the Bendigo Spirit.
"This is my home and I want to do it proud. For my teammates and coaching staff to have thought of me to lead this team makes you feel honoured and privileged and I can't wait to do that for this upcoming season." Wilson said.
Finding herself back in Bendigo after parting ways in 2014, Tessa said, "I feel honoured that the team has looked to myself, Kelly and Carley to lead the Spirit. I look forward to leading this great club and get to playing a great brand of basketball. Thank you to the club so far for the support, as a team we are keen to see all the fans here on Saturday for our first game v Melbourne Boomers!"
Alongside the co-captains, vice-captain, Carley Ernst was proud to say "I'm excited and honoured to be named apart of the leadership group. I'm ready to use my experience and knowledge on and off the court to help this team to a championship".
Head coach York spoke highly of the trio, "With Kelly Wilson and Tessa Lavey as our Co-Captains comes a wealth of experience locally, nationally and internationally. They will be assisted in the Vice-Captain role by Carley Ernst who is new to Bendigo and works hard both on the floor, in the community and supporting the coaches.  We look forward to this group leading our team onto our home court throughout the season."
Between the 3 players there are 733 games played, 2 rookie of the year awards, and 5 championships, worth of experience in the WNBL.
With the new look roster and coaching staff for 2019/2020, the Spirit organisation could not be happier with the team's selection.
The team tip off their first game this season on Saturday October 12th, at Bendigo Stadium against the Melbourne Boomers.
Get your tickets here!