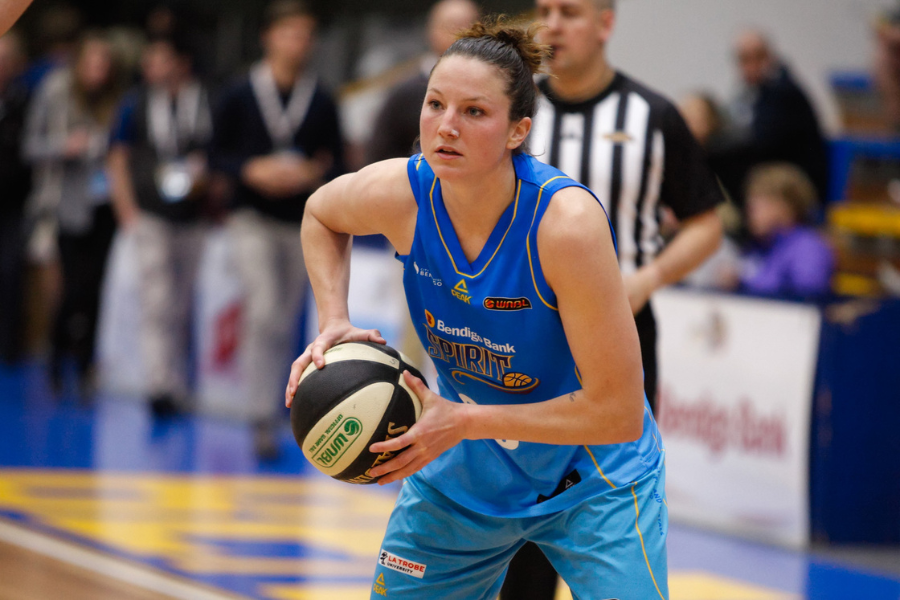 24 June 2022 | Bendigo Spirit news
FOUR-time WNBL Champion and 2019 WNBL Most Valuable Player Kelsey Griffin is returning to her Australian basketball roots, signing a three-year agreement with the Bendigo Spirit.
Griffin re-joins the Spirit after playing eight seasons in Bendigo from 2012-2018, leading the Spirit to back-to-back WNBL Championships in 2013 and 2014 before departing for UC Capitals at the beginning of the 2018/19 season.
Bendigo Spirit Head Coach Kennedy Kereama said he was ecstatic the third pick in the 2010 WNBA Draft was headed back to Red Energy Arena.
"Everywhere Kelsey has gone, success has followed. Her first stint with Bendigo is evident of that, leading this organisation to two WNBL Championships and then a further two most recently with Canberra.
"Kelsey's level of consistency to perform at the highest level is unmatched, you just have to look at the stat sheet to see that. However, aside from the incredible talent we're getting on the floor, we're also getting a consummate professional off it."
Kereama added that he knows that Griffin's return to the Spirit will bring buzz and excitement to the Bendigo region.
"This is very exciting for the community of Bendigo, they have an attachment to Kelsey after her first run here. She's a community and club favourite and I know that everyone is ecstatic to see her back in a Spirit jersey."
Kelsey Griffin said while the decision to leave Canberra was difficult, she felt the time was right to come back to Bendigo.
"It was a difficult decision to leave Canberra, but the Spirit will always have a place in my heart and the opportunity to come back at the back end of my career and finish where I started in Australia was very enticing.
"I'm excited to come back to Bendigo and play for a club and community that many people have put their heart and soul onto and put their faith in me early in my career. Especially Sue DeAraugo, who was an important part of my life and a big reason for my return to the Spirit."
With further announcements on teammates imminent, Griffin is excited for what the Spirit can produce in the upcoming season.
"We've got a great mix of experienced and young talent that I'm excited to play with. Getting to share both my knowledge and leadership both off and on the floor with the young players and help them learn is something I'm looking forward to as well."
The WNBL Pre Season begins on 21 September 2022 with Round One tipping off from 3 November 2022. Broadcast details and the fixture for the 2022/23 WNBL Season will be released in due course by the WNBL.
Photo credit: Akuna Photography