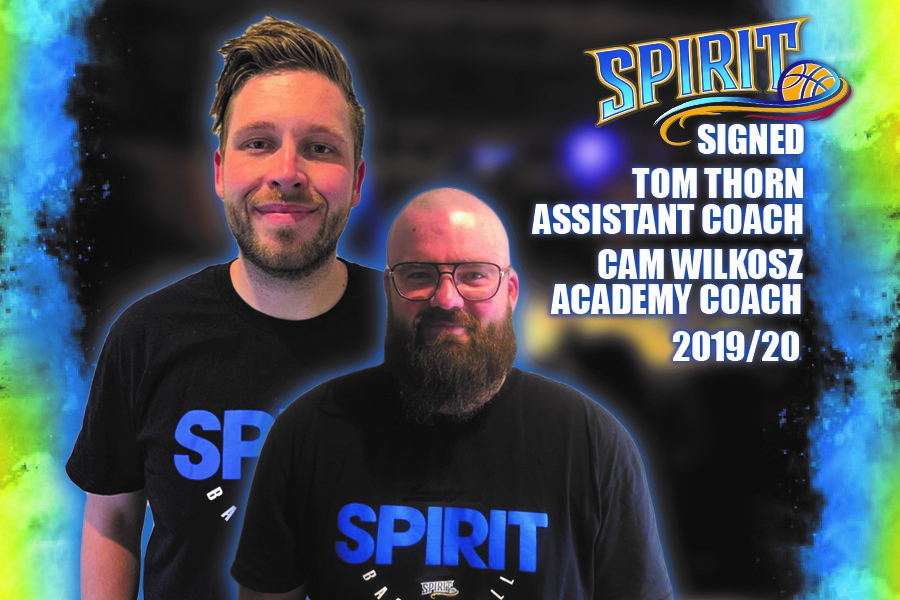 3 September 2019 | Bendigo Spirit news
Tom Thorn has been named as the final addition to the Spirit coaching staff, as well as, Cameron Wilkosz becoming a coach with the Spirit Academy for the 2019-2020 WNBL season.
Tom Thorn is a bright, up and coming coach that has been in the Bendigo pathways for several years now. Tom has recently just completed his 3rd consecutive season as Bendigo Braves Youth League Head Coach, as well as, collecting multiple silver medals as an Assistant Coach with the Victorian Country U16 Men's team. Thorn also works closely with the youth in the north central region, as he is head of the BVC Academy Program.
Excited to join the Spirt, Thorn said, "Opportunities to join a WNBL coaching staff do not come along often, and to be able to do that in the place I now call home; I couldn't be more grateful. The roster Coach York has put together is immensely talented and I can't wait to get started"
Speaking about bringing Tom on staff, "Tom will join our program and is well known in the Bendigo basketball community. He also has experience in the State Country programs and I look forward to Tom assisting the Spirit and myself this coming season." Coach York stated.
To further the development of the youth in our pathways here in Bendigo, Coach York has added Cameron Wilkosz to the Spirit Academy coaching staff. Coach York said, "Cameron will come on board as one of the Spirit Academy Coaches and brings his local coaching experience and knowledge of the players in the region. He is passionate and wants to continue developing as a coach and we welcome Cameron on board".
Cameron Wilkosz is a true Bendigo local who began his coaching career as domestic coach within the Bendigo Basketball Association. Cameron then took his talents overseas to Canada which saw him coach at both the high school and collegiate level for several years.
Retuning to Bendigo has seen Cameron lead the Bendigo Youth League Women's programs of the past two years with a 29-16 record, as well as, coaching the U16 women's and next year's U18 women's Junior Braves first teams.
Wilkosz said "I am super excited to be working with Tracy and the rest of her experienced coaching staff. To be working with world class coaches and athletes is something that is incredible to have here in my home town".
The Bendigo Spirit tip-off 7pm on October 12th against Melbourne Boomers at Bendigo Stadium. Head to trybooking.com today to get your membership!