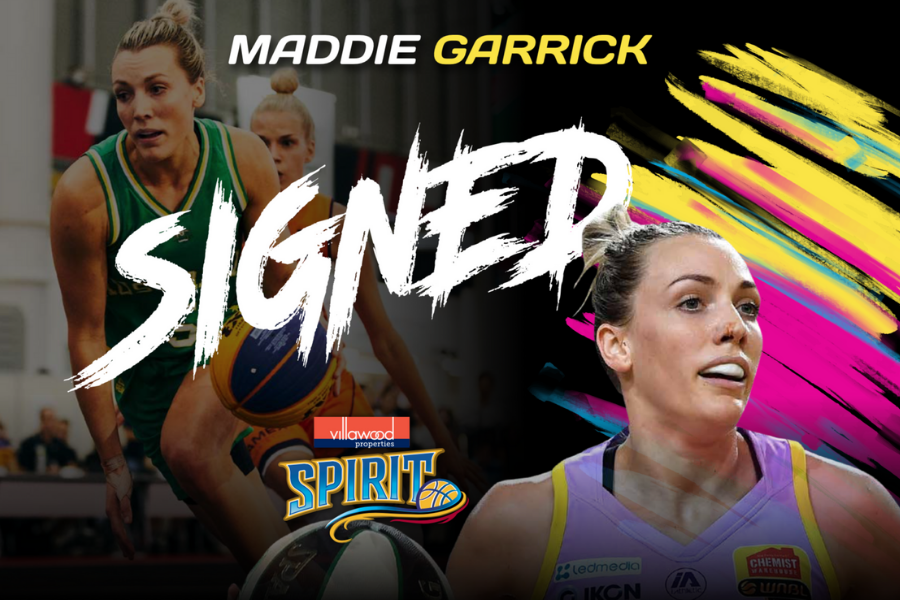 11 May 2021 | Bendigo Spirit news
One of the Villawood Bendigo Spirit's favourite daughters is back.
Two-time Spirit champion Maddie Garrick returns to the club for the 2021 WNBL season. Maddie played 3 seasons with the club 2012/13, 2013/14 & 2014/15 seasons.
Garrick, 29, has been with the Melbourne Boomers for the past six seasons, and co-captain for the past two.
She came to the Spirit as a 17-year-old in 2009, had a stint at the Australian Institute of Sport, and returned to play in the Spirit's 2013 and 2014 championships.
Garrick wore the green and gold at the FIBA Asia Cup in 2017, at the Under 19 World Championships in 2011, and is currently a key member of Australia's 3X3 squad preparing for the Tokyo Olympic Games.
The Shepparton born and raised guard is keen to make an impression back at the club where she has had the most WNBL success.
"I believe we will be strong competitors to get back to playing finals," she said.
"I'm really looking forward to new opportunities with Bendigo and playing with the squad that is being put together, which will be an exciting team to watch this season.
"This change has come at a perfect time for me to take on a new challenge and continue to expand my game and impact on and off the court."
Spirit coach Tracy York said Garrick will fit perfectly in the strong playing group the club is putting together.
"Maddie joins our growing list of elite women's basketballers to join the Spirit," she said.
"She is a versatile and very talented offensive player who also showed last year in the hub she can be lock down defender.
"We think Maddie brings an X-factor about her, as we have seen with the Boomers and on the world stage."
RadfordMedia