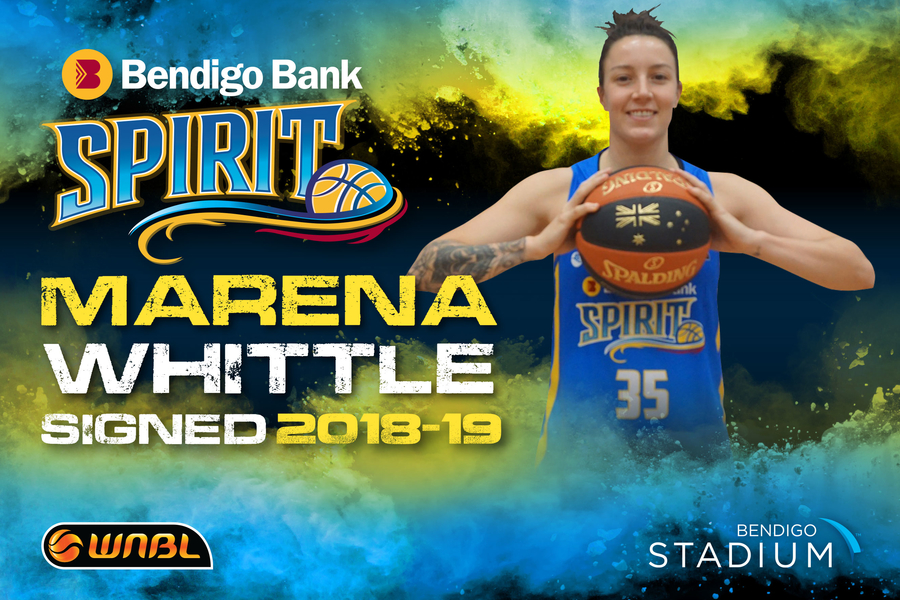 2 May 2018 | Bendigo Spirit news
A week after signing one of the most experienced players in the WNBL, the Bendigo Bank Spirit has added one of the league's most promising up and comers to its 2018-19 roster.
Marena Whittle will join the club after a year with Champions Townsville Fire, where an early-season injury saw her confined to the training track.
Before that, the 24-year-old had a successful four years at NCAA Division 1 college North Dakota State, where she was named in the All-Summit League First Team, played and started in 28 of 29 games for the Bison, averaged 16.8 points per game and led the team and Summit League with 10.3 rebounds per game.
She also averaged a team-high 2.1 steals per game and posted a team-best 13 double-doubles.
Coach Simon Pritchard said the 180cm forward/guard is dominating in the SEABL with Nunawading and was part of last week's winning Pro Hustle 3×3 team.
"Marena spent a week with us in Bendigo and demonstrated that she is totally ready to have an impact at WNBL level," he said.
"Her experience in Townsville will certainly contribute to her readiness, and we thank Townsville for giving her the chance to learn from a Championship program, even though she was injured.
"What I love is her willingness to take feedback and transfer that directly onto the floor.
"Marena is a gym junkie who will work herself through our individuals, strength and conditioning program and team trainings, to find a way to contribute.
"I think people will be really surprised with her first WNBL season. I have high expectations for Ree and the team."
The Melbournian is familiar with the Bendigo courts and can't wait to get started.
"After working out with Simon and some of the girls I felt like Bendigo is a team and place I could really see myself fitting well into, where I can be challenged and pushed every day," she said.
"I know Simon holds his players to a high standard both on and off the court and I believe I will become a better player for being coached by him at the next stage of my career.
"Simon has been in contact with me and supported me since college, so I'm excited for the opportunity to work with him."
Marena said being unable to suit up last season had fueled her desire to learn and have an impact at WNBL level.
"Having grown up playing at the Bendigo stadium at tournaments and rep games for my junior career, it's exciting to be able to move up there and represent a really great sports community that is waiting to get around basketball," she said.
"I can't wait to get involved in the community up there and help impact the growth of rural basketball and sports involvement.
"I see Bendigo as right place for me, and I look forward to the challenges ahead, and being a part of a successful team."