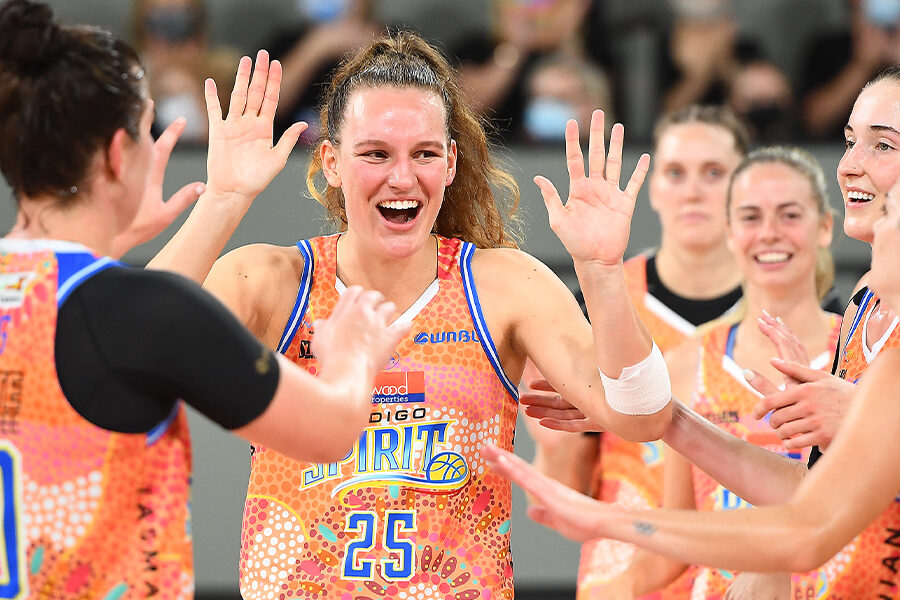 29 August 2022 | Bendigo Spirit news
Bendigo Spirit are thrilled to announce the re-signing of tough power forward Megan McKay for the upcoming season.
The 25-year-old is excited to return to the Spirit for the 2022/23 WNBL season. "I'm loving living in Bendigo and cannot wait to hit the court again," she said."I'm looking forward to having a team that has a good core of returning players and players who really understand what it's like playing in a country community.
"Kennedy (Kereama) has done a great job selecting a team that is very versatile and deep and I cannot wait to be a part of it."
Head coach Kennedy Kereama says watching McKay's growth throughout her basketball career has been phenomenal.
"Her journey has been a really exciting one, from being in the development academy with me at West Coast Waves many years ago, going off to play college and then and then paving her way in the WNBL, it's been really exciting to see her grow,"
"Megan is a very gifted player and I mean that in the sense that she does so many things that don't necessarily show up on the stats sheet,"
 "She's physically strong, she runs the floor incredibly well, she sets great screens for her teammates, she's a great finisher around the basket, there's just so many dimensions to her game."
 McKay joins Anneli Maley, Alex Wilson, Abbey Wehrung and Kelsey Griffin on the 2022/23 roster.
 Bendigo Spirit pre-season training officially commences 21 September.