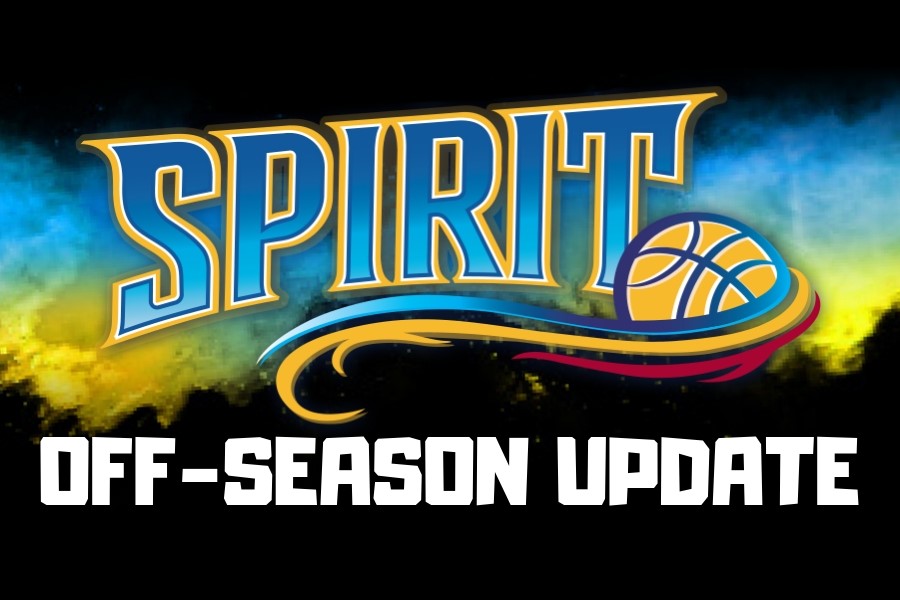 24 May 2019 | Bendigo Spirit news
Tessa Lavey, Kelly Wilson, Gabe Richards & Becca Tobin
The Bendigo Braves bounced back after an uncharacteristic loss, to beat Carley Ernst and the Waverly Falcons 84-75.
In fine form, Kelly Wilson notched a triple-double scoring 18 points, 11 assists and 11 rebounds in 40 minutes of play. Also playing the entire contest, Tessa Lavey added 16 points, 5 rebounds and 6 assists.
Gabe Richards was a force as always, putting up 11 points, 9 rebounds and 2 steals.
Becca Tobin made her debut as a Champions IGA Braves woman, notching 9 points, 8 rebounds, 3 steals in 23 minutes of play.
The Champions IGA Braves Women will be taking on the Nunawading Spectres and Dandenong Rangers for a back-to-back road double header. First game tipping off on Saturday night at 5:30pm.
Abbey Wehrung
Abbey Wehrung put on an impressive performance to defeat Frankston 108-95. Hitting a season high 29 points, 7-12 coming from beyond the arc. Accompanying scoring 21 points from the three point line alone, Abbey added 6 rebounds and 5 assists.
Wehrung  has boosted her season average to 15 points, 4.5 rebounds, and 6.4 assists per game.
Knox Raiders take on Diamond Valley Eagles at home on Saturday night at 6:00pm and Melbourne Tigers on Sunday afternoon tipping off at 12:00pm.
Carley Ernst
After matching up for the first time against future teammates, Carley Ernst did not take a break. Playing a full 40 minutes and posting 16 points, 6 rebounds, 2 steals and 4 assists was not enough to take down the Bendigo Braves.
Ernst is currently averaging 18.2 points, 7.3 rebounds and 2.7 assists for the Waverly Falcons.
Waverly Falcons match up against Basketball Australia's Centre of Excellence on Saturday night at 6:30pm.
Shyla Heal
Back like she never left, Shyla Heal posted a season high 33 points, shooting 5-10 from the 3 point line. Also dishing 9 assists, 1 steal and 4 rebounds.
Heal is averaging 26.7 points, 6.58 rebounds and 7.6 assists in 8 games for the Sutherland Sharks.
Sutherland take on top of the ladder, Newcastle Hunters away from home in an attempt to redeem themselves from a 35-87 loss earlier this season. The Sharks tip off at 5:00pm.