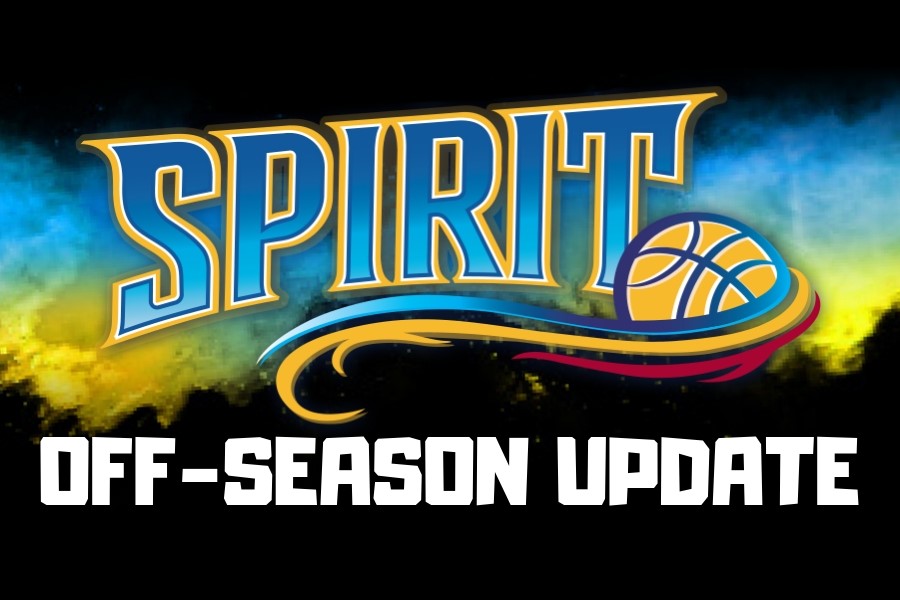 27 April 2019 | Bendigo Spirit news
Tessa Lavey
Fresh off of an Opals training camp, Lavey returns without missing a step; putting up 11 points in the first quarter against the Frankston Blues. Tessa ended the game with 22 points, 6 rebounds and 3 assists in 34 minutes of play.
Lavey is averaging 18.5 points, 6 rebounds and 2.7 assists per game, all while shooting 40% from the field and is a key component in why the Bendigo Braves are currently sitting 2nd the NBL1 ladder with a 5-0 record.
The Champions IGA Braves Women take on Launceston Tornadoes tonight at home, tipping off at 5:30pm.
Shyla Heal
Currently competing in NSW Waratah Basketball League for the Sutherland Sharks, Heal is a name to watch across all leagues in Australia. Shyla is currently averaging 25.8 points, 7.5 rebounds and leads the competition in assists with 7.4 and 2nd in steals with 2.4.
In her most recent game against Bankstown Bruins, who game the Sutherland Sharks their first loss of the season. Shyla Heal posted her 3rd double-double, scoring 20 points, 10 rebounds. As well as, dishing out 5 assists.
The Sutherland Sharks take on Norths Bears, at North Bears at 5:00pm tonight.
Becca Tobin
Tobin is in the midst of a 5 game grand final series in Germany, representing Gruener Stern Keltern. After winning the first game in the series 70-59, Becca is averaging 10.4 points, 8 rebounds, 1.6 assists and 1 steal per game, in 10 games; only continuing to show how impactful she can be.
Game 2 took place away from Keltern's home floor against Herner at 3:30am AEST this morning. Unfortunately seeing Keltern lose a nail biting game by 2 points; final score 55-53.
Game 3 is set to tip off on Thursday May 2nd at 12:00am AEST.
Abbey Wehrung
Knox Raiders starting guard Abbey Wehrung is off to a great start for the NBL1 season. Currently leading the way as Knox sits 4th on the ladder with a 4-1 record. Wehrung is shooting 43% from the floor, while averaging 16 points, 5.2 rebounds, as well as sitting 2nd, behind teammate-to-be Kelly Wilson in assists per game with 7.2.
Knox Raiders take on last place team, Ballarat Rush tonight at home, tipping off at 6:00pm.
Kelly Wilson
Newly signed guard, Wilson is having yet another incredible off season in the new NBL1 league playing for the Bendigo Braves, alongside current and future teammate Tessa Lavey.
Leading the way for the Braves, Wilson was in fine form, putting up 17 points, 8 rebounds and a league best 16 assists, whilst shooting 54% from the field.
Kelly is currently averaging 19.2 points, 6.8 rebounds, 2 steals and a league best 11.6 assists per game.
The Champions IGA Braves Women take on Launceston Tornadoes tonight at home, tipping off at 5:30pm.