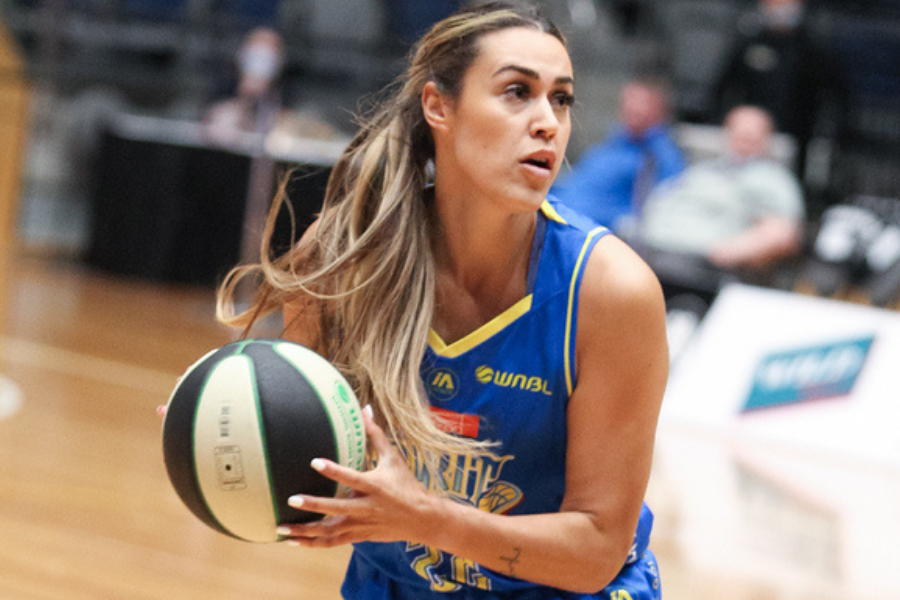 25 February 2022 | Bendigo Spirit news
If you needed any more evidence of the grit and determination that exists at the heart of the Villawood Bendigo Spirit, then you got it at the Bendigo Stadium on Thursday night.
The Spirit went within a whisker of turning around a 30-point deficit against a star-studded Opals-and-WNBA-laced Adelaide Lightning.
Not hitting the scoreboard until the final minute of the first quarter, Bendigo was down 2 -32 at the first break.
For the next three quarters, Bendigo outscored the championship favourites 75 to 52. And the deficit was only four with less than two-and-a-half minutes to play.
After the horrible start, the Spirit rallied, impressing the entire league, and it's very vocal supporters in the house, with a strong second term.
Led by Anneli Maley and Alex Wilson, the Spirit counterpunched with a 26-14 quarter to be down 28-46 at half time.
Early in the third, the deficit was in single figures, and less than half way into the quarter, Adelaide's lead was just six.
Adelaide rallied, to push the score back out to 51-65 at the final break. That deficit was more than halved with less than six minutes to go, and the Spirit offence was on fire.
In the run home, Bendigo had multiple clear shots to take the lead back to two or one, but they didn't drop.
Once again, Adelaide settled, with a final score line 77-84 only partly telling the remarkable story of the night.
Anneli Maley had a stunning three quarters, with 21 points, 12 rebounds, and four assists.
Tessa Lavey hit 10 points in the final term, every fiber of the diminutive star doing whatever it could to drag Bendigo over the line. She finished with 19 points, six assists, and five rebounds.
Alex Wilson was unstoppable at both ends of the court. Her 14 points, seven rebounds, two steals and four blocks were a key reason the Spirit kept coming back.
Coach Tracy York said the message was pretty clear to her team at the first break.
"The end of the first quarter couldn't come soon enough and the message to get on the rim, play aggressive defense, and push the ball in transition was made clear at this time," she said.
"From that point the team responded and nearly pulled off the impossible from so far back.
"Playing against a full strength Lightning team and to go down by seven points after that start shows what many teams have not been able to do either mentally or physically.
"Our group stayed together and played good basketball from that point onwards.
"With a short turnaround for the next game we look to learn quickly and put together four quarters of basketball as we did with the previous two wins."
The Spirit travels to Tasmania to play two games against Southside Flyers on Saturday at 5pm and March 2 at 6pm.
RadfordMedia
www.radfordmedia.com.au
Photo: Akuna Photography