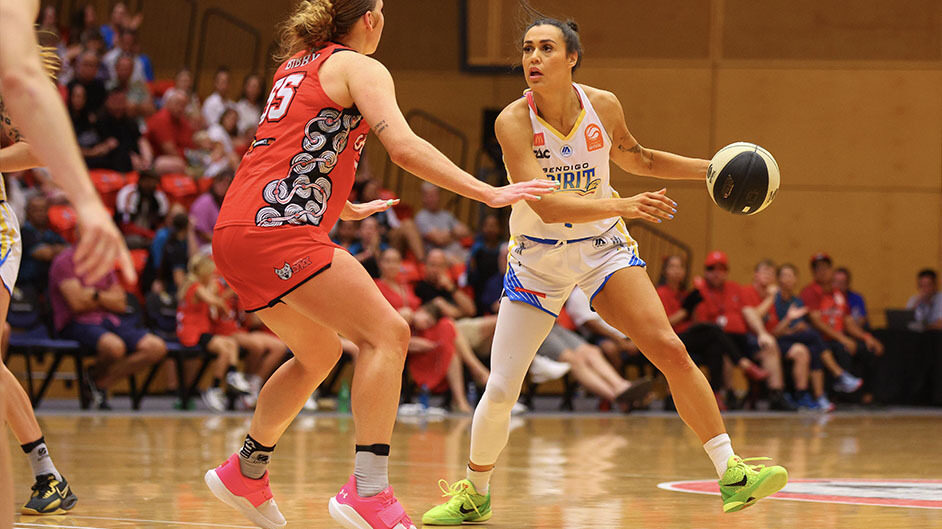 28 February 2023 | Bendigo Spirit news
Game details
Bendigo Spirit 68 def by. Perth Lynx 99
Bendat Basketball Centre
25 February 2023
Summary
The Lynx proved too strong for Bendigo in Perth, running away 21-point winners in a must-win affair.
Amy Atwell led the scoring for the opposition with 19 points.
Anneli Maley was Bendigo's top scorer, with 19 points.
Player focus
Anneli Maley scored a team high 19 points and an equal team high 9 rebounds.
Next game
Spirit are back in Bendigo to take on the Townsville Fire at Red Energy Arena, the match will take place on the 1 Mar at 6.30pm EST.
The occasion will also be celebrating the 10 year anniversary of Bendigo's first championship in the 2012/13 season. Get your tickets.