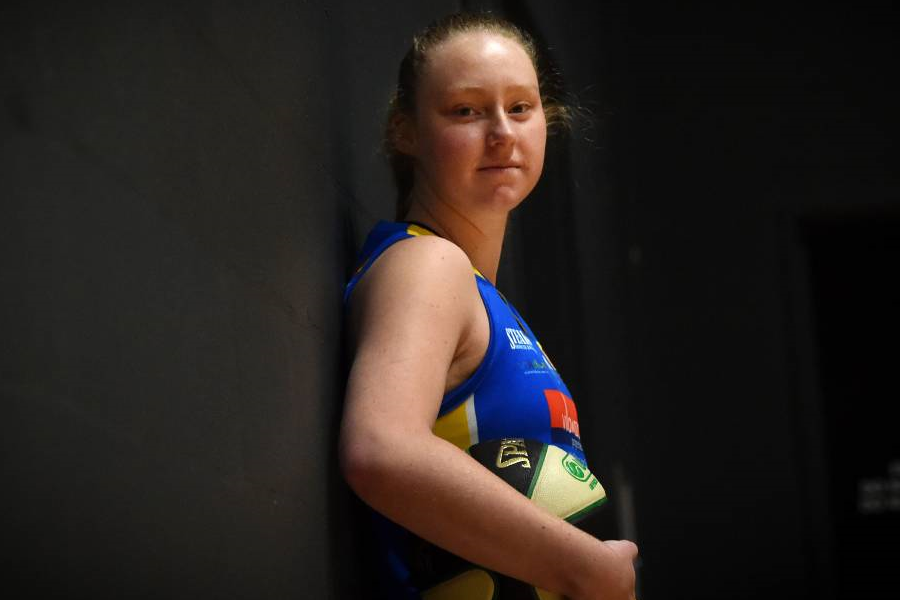 23 October 2020 | Bendigo Spirit news
For years Piper Dunlop watched the Villawood Bendigo Spirit from the sidelines with a goal of one day donning a jersey and taking to the court herself.
Years of hardwork as a Junior Brave and after representing Victoria and Australia multiple times, it's now her time to shine.
The 17-year-old is now only weeks away from making her debut on the court as a WNBL player.
"I am so excited," Dunlop said.
"It's a dream come true, growing up watching the Spirit and to now finally be a part of it both on and off the court, as well as the bubble experience, it's insane and I am so happy to be here.
"It's a once-off opportunity I will treasure for the rest of my life."
It might be her first year with the Spirit as a development player, but performing at an elite level has become second nature for the forward, with recent experience in 2019 with the NBL1 Braves.
In recent months during lockdown Dunlop kept her skills sharp with endless hours of practice in the backyard.
With only three days left before the Spirit depart Bendigo for Queensland, Dunlop is ready to give her best effort.
"I want to bring energy to the court, being so young I want to be able to support the girls in anyway I can and be their little sister," Dunlop laughed.
"All the girls are so professional with everything they do and I admire every single one of them."
However, there is one player on the roster who stands out for Dunlop.
"Lavey (Tessa) she has been here for so long and I admire her so much as both a basketballer and a person, she is so genuine," Dunlop said.
Ahead of the season-proper which tips-off on November 12 with each team playing 14 games as part of a regular 56-game season in addition to a four-game final series, Dunlop is thrilled with the amount of support from both within the Spirit and off the court.
"Tracy (head coach) and Mark (assistant coach) have been amazing with my development…I am maturing as an athlete and I have such great ongoing support," Dunlop said.
"Here in Bendigo it's such a tight-knit community and I couldn't possibly have better friends and people who have supported me all the way to take this step towards this big goal of mine."
Dunlop, who is currently in Year 11, will have one extra challenge while in the bubble in Townsville.
The Catherine McAuley College student will need to undertake one VCE exam while in the bubble.
"I've been in contact with all my teachers…and academic studies comes first as in basketball you are always just one injury away from it all being gone," Dunlop said.
"I will be balancing some school work while I am up there with some online teaching and one exam that I will be sitting while up in Townsville.
Article courtesy of Anthony Pinda, Bendigo Advertiser