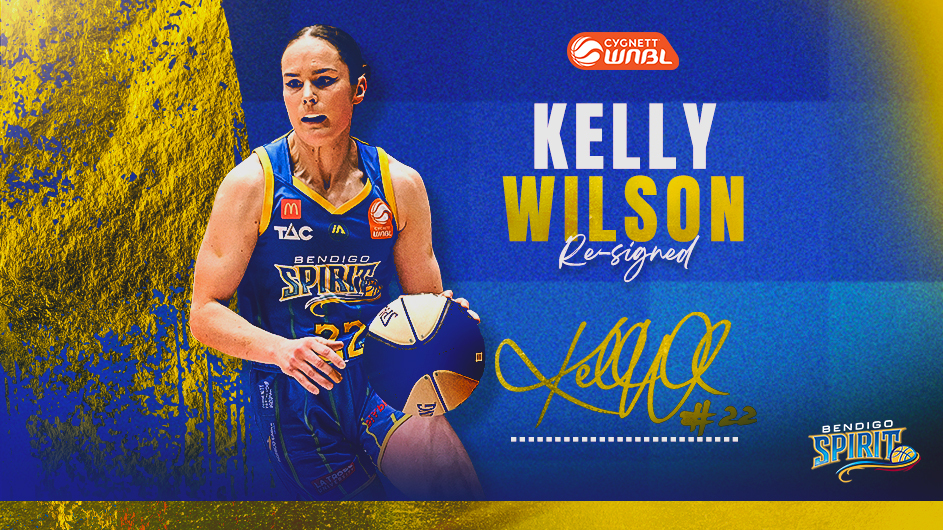 17 August 2023 | Bendigo Spirit news
The record-breaking Kelly Wilson is back.
The Bendigo Spirit are delighted to announce the Women's National Basketball League games-record holder is locked in for her 21st season.
The 39-year-old point guard, who has a remarkable 400-plus games of WNBL experience including four titles, said there was a feeling of unfinished business after Bendigo missed out on playing finals last season.
"Most definitely, the way we started the season wasn't the same as the way we ended," Wilson explained.
"It was certainly a disappointing finish to our season and the form that we started it with.
"Several factors like injury and stuff like that happened and you never want to finish a season without playing finals or playing your best basketball, that was probably the disappointing part.
"The opportunity to play for Kennedy (coach Kennedy Kereama) and play with Kels (Kelsey Griffin) again were two of the main reasons why I decided to come back."
Spirit coach Kennedy Kereama said Wilson's experience was invaluable to the group, describing her as an "incredible asset".
"Her experience is really valuable to the program and she's an incredible asset," Kereama said.
"For me it's obviously the leadership skills that she brings and the mentorship and the laser-beam focus she brings to everything that she does.
"Her approach to training and her work ethic is second to none. She can literally run a team and just knows everybody's strengths, inside and out.
"There's a lot of positives with having Kelly in our program but obviously the experience and continuity are the big ones."
Bendigo's general manager of basketball operations David Ingham always thought Wilson would go around again and continue her decorated WNBL career.
"I always thought she would go around again," Ingham said.
"She just likes to take her time and we know that once she gives us her word that she's all in, she's all in.
"We're excited to have someone around who makes everyone around them better.
"Kelly makes everyone around her better and she sets extremely high standards with training and everything to do with basketball.
"Basketball is about culture and environment and having someone like Kelly there, she sets extraordinary high standards.
"That's what we want and it's important to have her around so we're extremely excited to have her back."
Wilson recently won a NBL1 South title with Bendigo Braves who will travel to Perth on Thursday for the NBL1 National Finals at Joondalup this weekend.