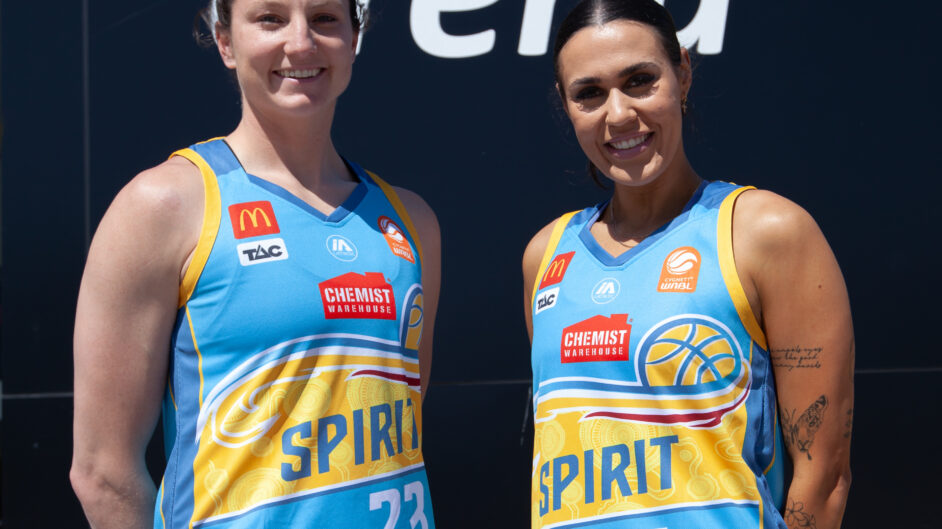 25 October 2023 | Bendigo Spirit news
Bendigo Spirit are pleased to announced Red Energy will energise the team for a further three years.
Red Energy is 100 per cent Australian owned and provides electricity and natural gas to retail customers in the local community.
The Victorian-based energy provider is more than familiar to Women's National Basketball League fans, with Bendigo Stadium – the home of the Spirit – becoming Red Energy Energy in mid-2022 as part of a naming-rights deal.
The partnership extension will see the return of the Spirit Zone activation area before every home game at Red EnergyArena.
There will also be a strong focus on community through junior basketball associations, with budding players hitting the court at half-time as part of the 'next gen' program and highlighting the amazing people that run the associations.
"We're delighted that Red Energy are on board for a further three years," Bendigo Spirit general manager of operations David Ingham said.
"Red Energy's community-focused values align with those of the Spirit and we're extremely grateful for their support as we look to further grow basketball across all levels in the Bendigo region.
"Thanks to the support of Red Energy, we've brought Spirit basketball to additional key regions like Ballarat and Sunbury over the pre-season."
"We are thrilled to partner with Bendigo Spirit and support their goals of growth and success. Red Energy is committed to making a difference in regional communities, and helping to grow women's sport is part of that commitment," David Holman, Red Energy's General Manager of Business Development, added.
"We admire the team's courage and the determination they show on the court and we're looking forward to being a part of an exciting season ahead."