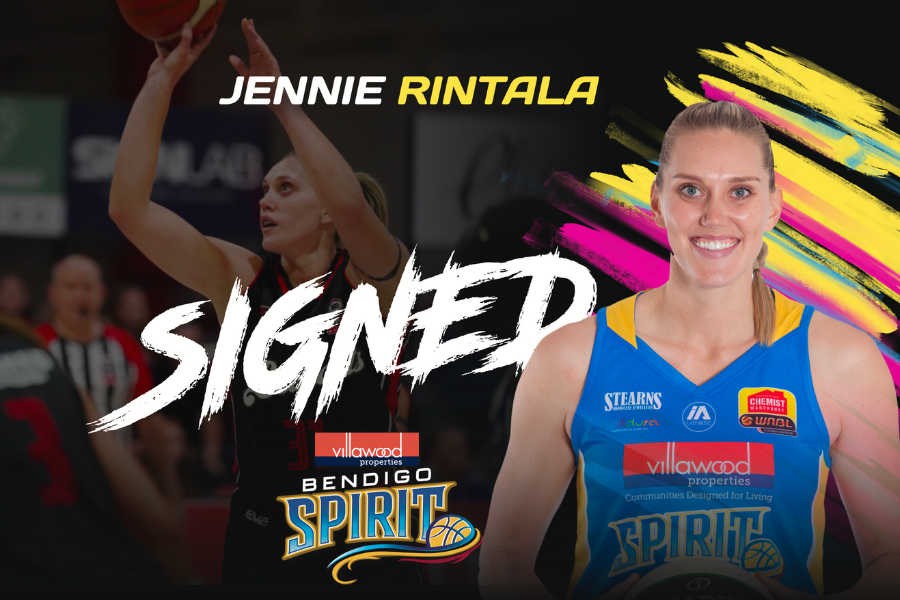 11 February 2022 | Bendigo Spirit news
The Villawood Bendigo Spirit has added a familiar face to its roster for the rest of the season, with Jennie Rintala joining the squad.
The 188-cm power forward will help bulk out the player ranks as the club manages injuries and COVID protocols for the rest of the season.
"The WNBL spoke to clubs about replacement players due to the COVID impact and we were happy to have that discussion," Spirit coach Tracy York said.
"That led us to bringing Jennie in for the remainder of the season.
"Jennie played for the Spirit in last year's hub season and will fit in well with the current playing and coaching group.
"We look forward to having her play with us for the rest of the year."
Rintala, 31, spent the off-season at NBL1 team West Adelaide, averaging almost 20 points and 10 rebounds a game.
She averaged almost five points a game with the Spirit last season, and will be a handy backup to Bendigo bigs Megan McKay and Carly Boag.
Rintala will be in action when the Spirit hosts Perth Lynx at home at 5pm Saturday.
RadfordMedia
www.radfordmedia.com.au
Photo: Akuna Photography