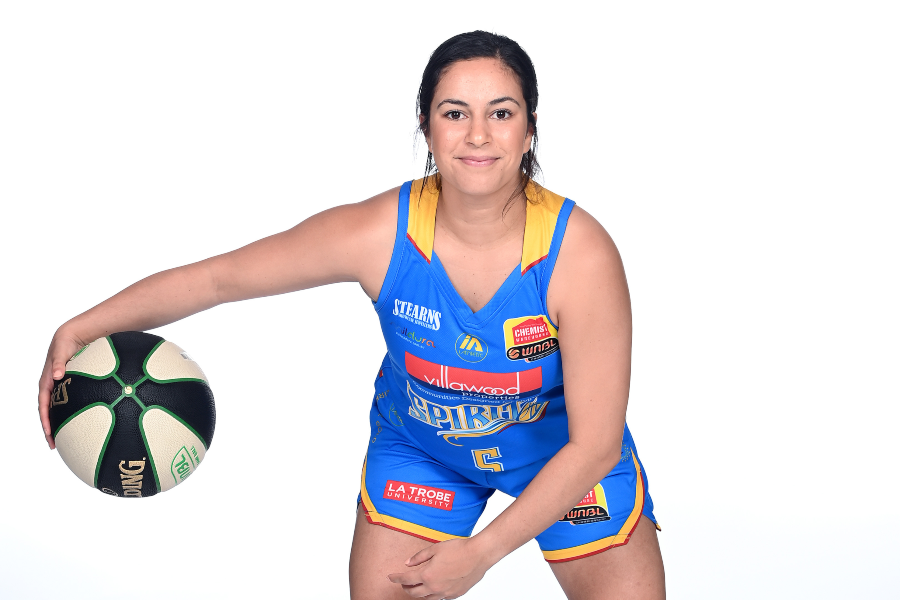 30 November 2020 | Bendigo Spirit news
Shelby Britten has a maturity that outstrips her years, and one that has come in very handy as she has taken her first steps into Australia's top women's basketball competition.
The pint-sized 23-year-old is the pride of Shepparton, and as a proud Yorta Yorta woman is well aware of her roots and the contribution others have played to help her get where she is today.
And that is playing with the Villawood Bendigo Spirit, on the same court as some of the best basketballers in the world.
After playing with Victorian Country, representing Australia at under 17 level, playing in the Australian Indigenous All Stars team, and at Newberry College in America, the time is right for the honours Psychology student to step up into the big time.
"The WNBL is what I expected, but at the same time it is much more," Britten said,
"The level and standard of play is what I expected. It is the gold standard, second only to the WNBA. It is incredible.
"College set me up well to play against amazing athletes, which is what we do in the WNBL. It's fast, but it's controlled at the same time."
But rather than the leap into the big time being daunting, Britten's maturity has seen her take it all in her stride, with strong minutes in four out of the first five games, scoring in two.
"I came into my first year in the WNBL with no expectations about court times. I'm here to learn from the best, " she said.
"As a backup to Tessa (Lavey) and Amelia (Todhunter), I couldn't get two better people to learn from.
"I am taking on board what I can, listening to everything they say, and taking any chance I can to play my role on game day and make an impact."
One of the highlights of the season so far for Britten was getting court time during NAIDOC Week.
"It was so special to think I can represent people from my tribe back home on the national stage during NAIDOC Week," she said.
"It means a lot, especially knowing that other young Indigenous basketballers could be watching and thinking that they, too, can make it.
"Basketball and the WNBL don't really have a clear indigenous pathway like the AFL, so to be able to play in NAIDOC Week was very special and something I don't take lightly."
Pathways are a big deal for Britten, and there is no clearer one for a country Victorian female basketballer than with the Spirit.
"As a Vic Country kid I would watch players like Kelly Wilson and Kristy Harrower playing for the Spirit and idolise them," she said.
"This pathway is so important. There's only us and Geelong (AFL and AFLW) in regional Victoria when it comes to national sporting teams, so to have a team for young kids coming from Vic Country program is vital."
RadfordMedia