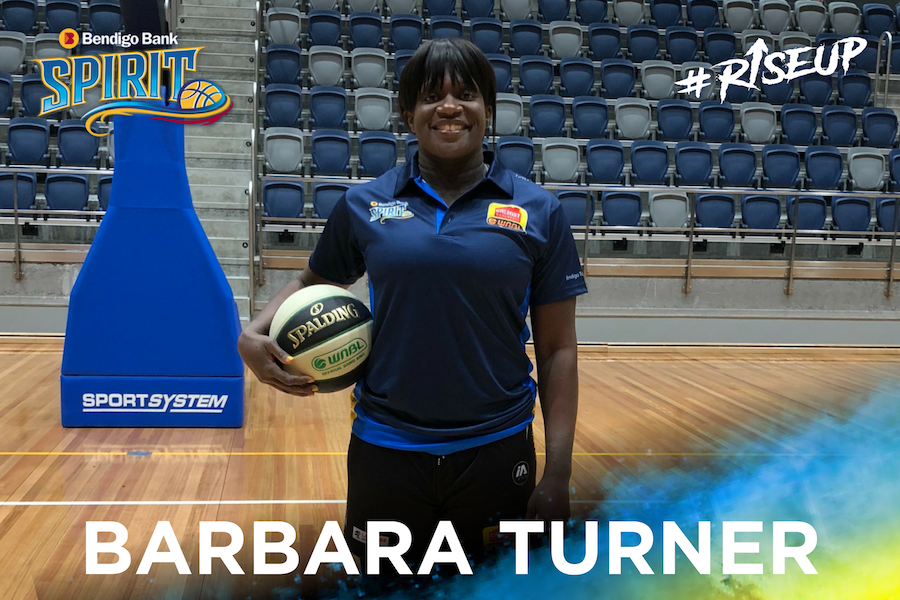 18 October 2018 | Bendigo Spirit news
It is with great excitement and anticipation, that the Bendigo Bank Spirit announce the signing of US basketball veteran, Barbara Turner to the 2018/19 WNBL list.
This signing comes after an injury was sustained in the recent FIBA World Cup, by Canadian import signing Jamie Scott. Due to the nature of the injury and the expected recovery time, it was decided, by coach Simon Pritchard to pursue a replacement.
Barbara's signing comes at an incredibly opportune time, with the Bendigo Bank Spirit starting the WNBL season with a dominate win over Melbourne Boomers in round 1 and looking to continue their good form in the home opener at Bendigo Stadium this Saturday night against the Dandenong Rangers.
Barbara Turner is a 6ft shooting guard from Cleveland, Ohio and brings with her a wealth of experience and a burning desire to be part of a winning team. Barb attended the University of Connecticut helping her team to win two NCAA Championships in 2003 & 2004. Also, in 2003, Turner represented team USA at the Pan American Games, claiming the silver medal and averaging 5.4 ppg. Barbara's WNBA career began in 2006 when she was drafted at pick 11 to the Seattle Storm where she averaged 6.4 ppg and 2.5 rpg in her rookie year. Turner was picked up in the 2007 WNBA season by the Houston Comets where she played 22 games and averaged 4.2 ppg before she was traded to the Connecticut Suns in the 2008 WNBA season where she would go on to play 44 games over two seasons averaging over 6 ppg.
After a solid WNBA career, Barb has gone on to play 11 years in Turkey with 8 different clubs, along with stints in Israel and Croatia. Turner's European career has seen her average over 13 ppg and play almost 400 games.
Coach Pritchard says, "the inclusion of Barb into our group really compliments the gritty, blue collard style we are becoming known for. She is a proven scorer and a proven winner. The experience Barb brings is unquestionable and alongside Nat Hurst (who she has played with in the past) they will form a formidable duo.
Barbara Turner arrives in Bendigo later today and will waste no time getting on the court and getting to know her new team mates at the Bendigo Bank Spirit. Due to short time frames, Barb will miss the home opener against Dandenong this week but will be in the mix for the road double the following week.