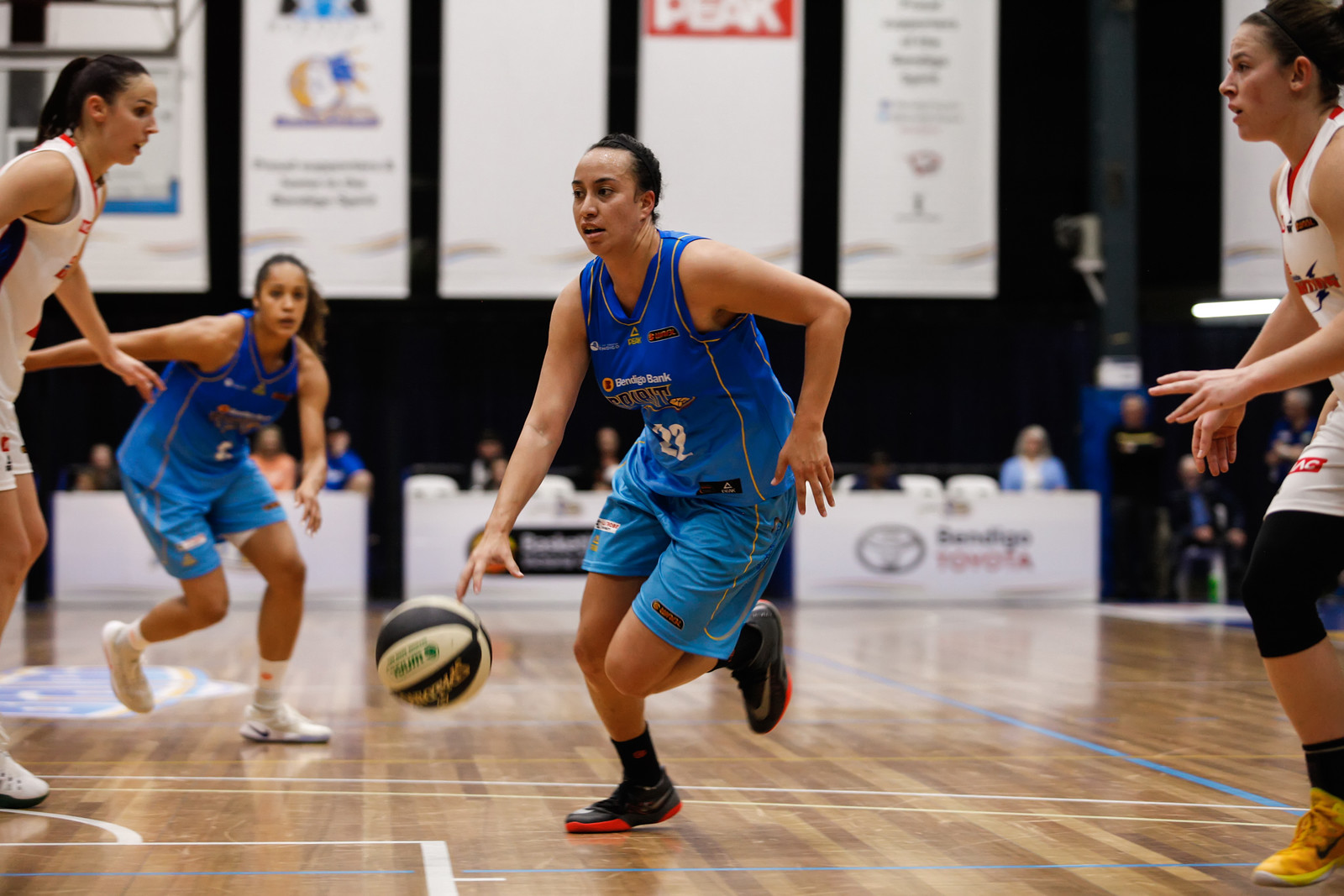 19 July 2017 | Bendigo Spirit news
Bendigo Bank Spirit coach Simon Pritchard has welcomed back former Australian Under 19 player Ashleigh Karaitiana for her second WNBL season.
The 182 centimetre guard impressed in her debut season last year, and is currently having a standout QBL season.
Ashleigh is averaging a club high 22.38 points this season for the undefeated Brisbane Spartans. That puts her just outside the top 5 in the league, behind WNBL superstars Abby Bishop and Kate Gaze.
Ashleigh is also leading the league in three-point shooting this season, something Pritchard is very happy with.
"I thought Special K's first half of the season last year was fantastic," he said.
"She really showed us, and showed Bendigo, what she is capable of. I am looking forward to Ashleigh stepping up another gear this season and taking a leadership role on the court."
"She will partner well with Rachel Banham, in what we believe will be a very strong back court."
Ashleigh said her game had improved significantly under Pritchard.
"The confidence he showed in me allowed me to pay the kind of game I love playing," she said.
"It is the kind of game I want to develop further this year and take another step forward with the Spirit.
"I want to show the amazing Bendigo fans what I can do again this season."
To see Ashleigh in full flight, go to www.bendigospirit.com.au and grab a membership today.