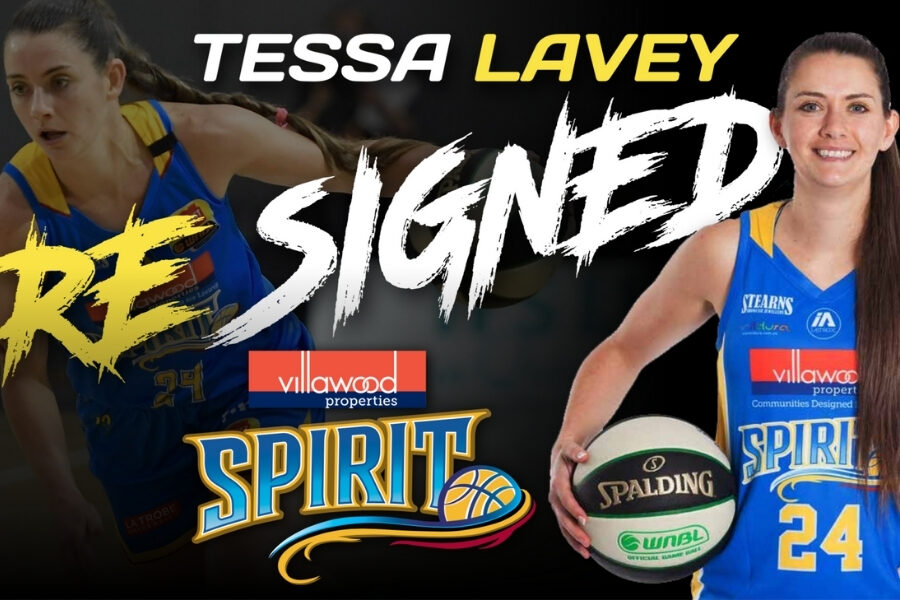 23 April 2021 | Bendigo Spirit news
The Villawood Bendigo Spirit has made its first big signing announcement for the 2021 WNBL season, welcoming back 2020 club co-MVP Tessa Lavey.
The 28-year-old had an astonishing 2020 season both on the court and the stats sheet.
Lavey led the league for average minutes last season (35), finished in the Top 10 for scorers (197 at 15.2PPG) in a star-studded year, and finished third in the WNBL for average assists (5.9).
As well as leading all those stats at club level in 2020, Lavey finished second in club steals and, astonishingly, second in total and average rebounds.
"Tessa led from the front last season, helping our team of young girls take massive steps in the second-best competition in the world," coach Tracy York said.
"It's no surprise we want her here again next year.
"She is an outstanding leader, person, and athlete and we are excited to have Tessa back with the Spirit for the 2021/22 season."
In what is becoming common in Australian women's sport, the Bendigo Spirit has worked with Lavey to ensure her one-year contract allows flexibility for her AFL commitments.
"The Spirit supports Tessa in being a dual athlete and will work with her agent and the Richmond Football Club so Tessa can play at the highest level of both codes," York said.
"The Spirit exists to give local girls such as Tessa a pathway so they don't have to leave home to achieve their sporting goals."
Lavey said she was "really excited" to be joining the Spirit for another year.
"One of the reasons I am coming back is it is home to me. I have family just up the road in Swan Hill," she said.
"Another important reason is I think the Spirit and Bendigo Basketball are on the right track with their professionalism.
"The Healthy Mates high performance hub they have now is impressive. It's not something you get at a lot of other clubs. It's really beneficial.
"I am super pumped to be getting back to the Spirit again."
RadfordMedia
Photos: Getty Images