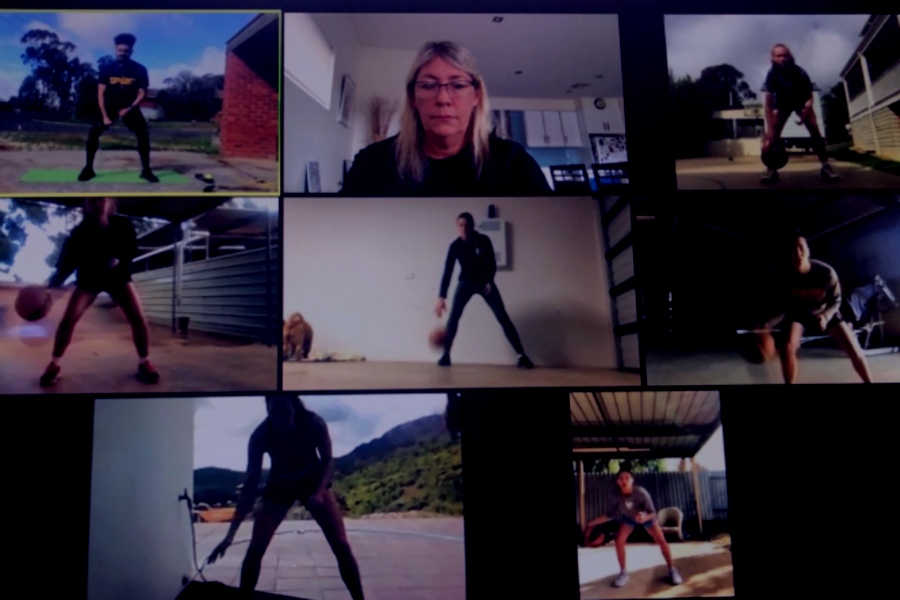 5 June 2020 | Bendigo Spirit news
We are underway with weekly 'Spirit at Home' sessions!
The lockdown restrictions across all states, has not stopped our Spirit preparing for WNBL21. Since the start of May, 'Spirit at Home' sessions are completed via ZOOM throughout the week. Tracy York looks forward to catching up with her team regularly during these challenging times, instilling culture and routine.
With Tracy overseeing the group from Adelaide, we also have our assistant coach Mark Alabakov leading the intensity sessions from his driveway in Bendigo. Our athletes are widespread with Alicia in Townsville, Demi on the farm in Port Lincoln, and Carley in her new home in Melbourne.
In our sessions, we are wanting to address the following 4 key areas;
1. an activation protocol for muscle firing and patterning
2. ball handling for sport specific skills and coordination
3. relative strength exercises and conditioning of fitness components, that we will need to call on when we return to the court
4. set small homework tasks to highlight the importance of work done away from team sessions and to input mobility and recovery to counter the week's activity outputs
We look forward to getting to a basket in the near future!