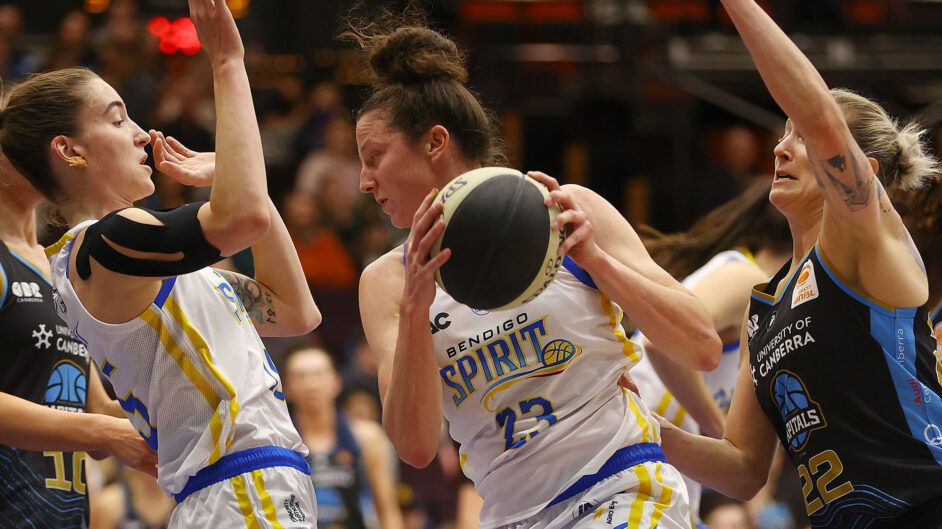 4 November 2022 | Bendigo Spirit news
Game details
Bendigo Spirit 105 defeated the UC Capitals 85
National Convention Centre
4 November 2022
Summary
The Bendigo Spirit opened their season with a solid win over the UC Capitals.
Spirit came out of the gates on fire with a big 59-point first half, making the most of their shots with 23 made field goals at 60% efficiency.
Capitals managed several scoring runs throughout the game including getting the margin back to just 11-points late in the 4th quarter, but Spirit had control of the game managing to answer every time running away as 20 point winners.
Kelsey Griffin led the team in scoring with 25 points, and rebounding with 12 boards, while import Dekeiya Cohen was UC Capitals best with 17 points and 12 boards.
Player focus
Kelsey Griffin opened her season with a 25 point and 12 rebound double-double to go along with 3 assists in her Bendigo Spirit return, finishing as a game high +36.
Next game
Bendigo Spirit return home for their home-opener against the Perth Lynx at Red Energy Arena. The game is the Bendigo Spirit flood relief game, hosting families from flood affected communities and raising funds for the cause, get your tickets here.