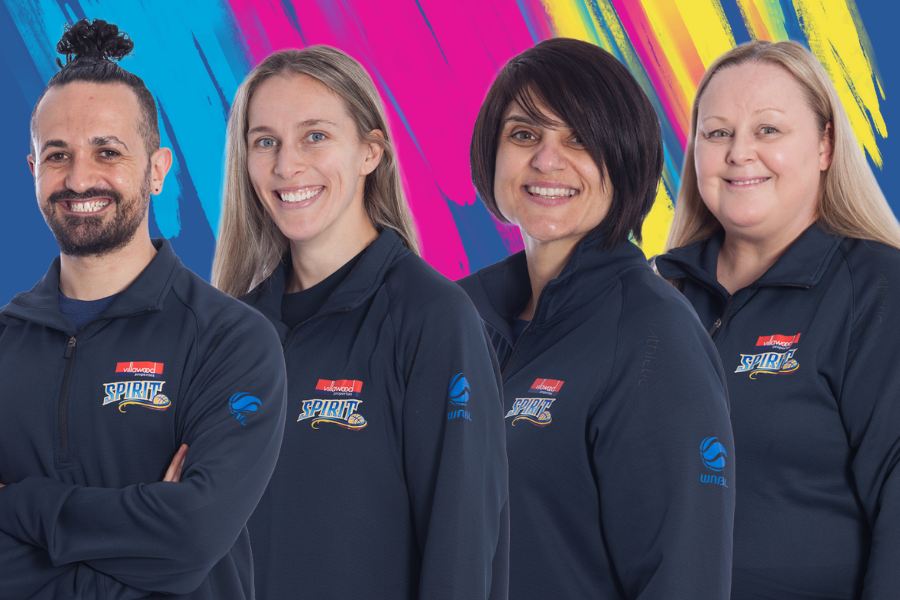 23 November 2021 | Bendigo Spirit news
Villawood Spirit Head Coach Tracy York has named an experienced and extended assistant coaching panel for the 2021/22 WNBL season.
Bendigo Braves Women NBL1 Head Coach Mark Alabakov returns as an assistant for another season, and York has added three more staff from across the country.
Mikaela Dombkins, Rebecca Dudic, and Carly Stones will round out the Spirit brains this season, which kicks off its home campaign at the Bendigo Stadium on December 8.
Dombkins is a former WNBL player with the AIS, Sydney Uni Flames, Adelaide Lightning, and UC Canberra Capitals, and is currently playing for Mackay in the NBL1.
Dudic is a legend on the coaching scene in the Illawarra, and Stones joins the Spirit as development coach from the successful Eltham club.
York said she is excited to have grown the club's coaching ranks.
"Mikaela brings a lot of experience locally, nationally and internationally, and having coached her before I know she has a sharp coaching mind," York said.
"Bec has experience coaching at the AIS/COE and in the WNBL. She's played College basketball and will bring playing as well as coaching experience with her.
"Mark returns with an impressive NBL1 season under his belt with the Braves, and Carly has played and coached for many years at Eltham, and has recent experience with the Victoria State Country Women's program.
"Carly also brings an exuberance and energy which is refreshing."
Bendigo Spirit General Manager Ben Harvey said extending the coaching panel was good for the club and the program.
"Having more experienced coaches around is great for the team, but these coaches are a huge asset for the broader Bendigo program," he said.
"Every experienced player and coach we bring to Bendigo helps our teams all the way from the Spirit to the Under 10s domestic level.
"It also says a lot to have this many well-regarded coaches keen to come to Bendigo and take part in our program."
RadfordMedia
www.radfordmedia.com.au
Photo credit: Akuna Photography