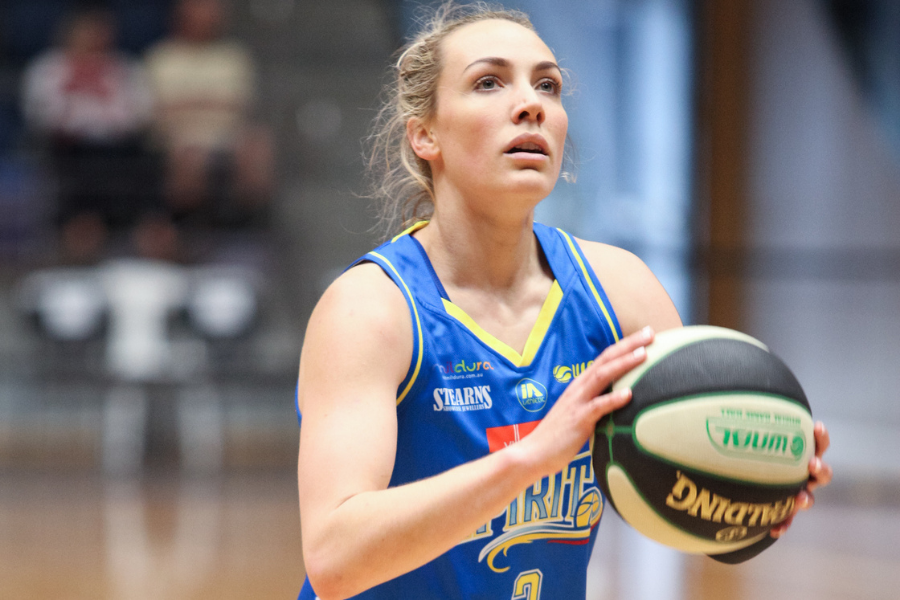 21 December 2021 | Bendigo Spirit news
A vintage Maddie Garrick performance and a strong first half wasn't enough to help the Villawood Bendigo Spirit to back-to-back WNBL wins at the Bendigo Stadium on Sunday night.
The Spirit didn't climb to the defensive heights that saw them mute the Boomers' three Opals and three WNBA stars at the same venue 11 days earlier.
It was offence that dominated the first quarter, with the Spirit up 13 – 7 at the half-way mark of the term on the back of a plan to drive at the Boomer big guns Cayla George and Ezi Magbegor.
The tactic worked early, with the Spirit getting to the line regularly and George getting into foul trouble.
The 22-23 quarter-time scoreline came on the back of seven points from Leilani Mitchell, six points and five rebounds from Anneli Maley, and four points from Garrick.
The Spirit hung tough with the Boomers in the second quarter, thanks to a seven-point term from Kiwi Mary Goulding.
But that was the last of the good news for Bendigo, with an 8-23 third term putting the game out of reach.
Garrick finished with 17 points, Maley nine and 11 rebounds, Megan McKay and Goulding nine, and Mitchell seven.
Coach Tracy York was happy with her team's first-half performance.
"We got off to a good start and attacked the rim early, creating free-throw opportunities," she said.
"It was a tight for the first two quarters and we went into half time in OK shape.
"But the third quarter unraveled for us. We became stagnant and struggled to make shots, and the Boomers began hitting theirs.
"The 20-point deficit at three-quarter time was too big to be reeled back in.
"We still played tough and were competitive, but import Tiffany Mitchell (25 points) and Magbegor (21 points) were the difference on the night.
"Focus goes now to a quick turnaround and playing the Caps in Canberra on Wednesday."
RadfordMedia
www.radfordmedia.com.au
Photo: Akuna Photography