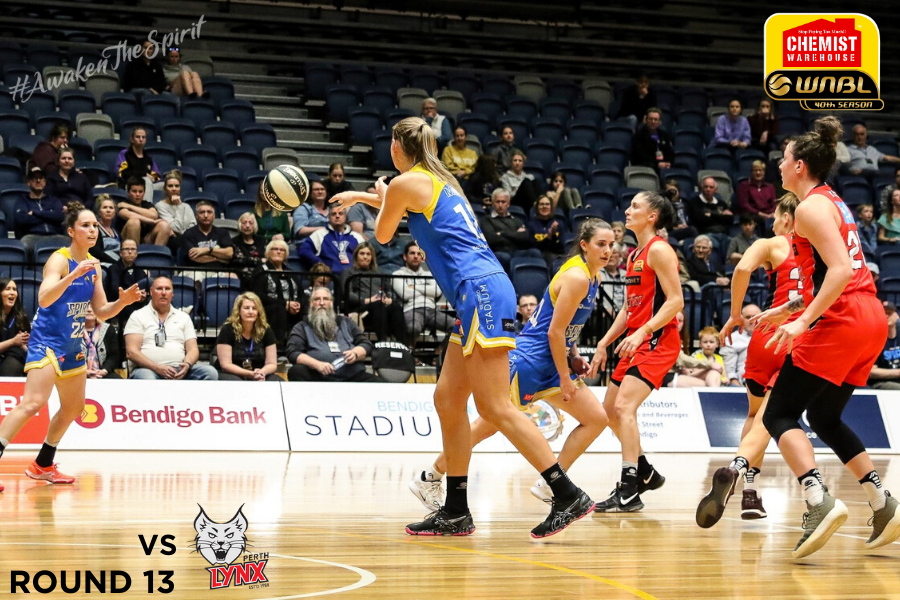 13 January 2020 | Bendigo Spirit news
The Spirit fell to the Perth Lynx this Sunday afternoon, tying the series 1-1.
After winning the opening tip, the first possession was in favour of the Spirit, with Gabe Richards securing a 3-point-play.
However, Perth came out firing, with a hot-handed Nadeen Payne sinking 7 of the first 9 points produced by the Lynx.
Soon thereafter, Carley Ernst netted an uncontested 3 pointer to put the Spirit in front by 2.
An exchange of baskets continued for the majority of the quarter until Perth Lynx went on a 10-2 scoring in the final minute; with a scoreline of 21-32 to first term.
The Spirit competed for the rest of the game, posting similar quarter-by-quarter scores in comparison to the Lynx. Unfortunately the damage was done in the first quarter, which saw the Spirit struggle to overcome. Ending in a final scoreline of 100-81.
The game posed to serve positives seeing development players Bella Stratford and Kasey Burton see a significant increase in court time, playing a combined 18 minutes for the game.
Carley Ernst also posted a strong double-double, scoring 11 points and pulling down 10 rebounds for the game.
Following on the back of a career scoring in round 12, Shyla Heal established a new career high, scoring 30 points off of 11-16 shooting and 5-6 from beyond the arc alone. While also pulling down 6 rebounds and 3 steals.
The Spirit return home this round to play Southside Flyers for the final time this season. The flyers currently sit atop the WNBL ladder with a 14-3 record.
The players will be sporting Pink uniforms for the game to raise awareness for Breast Cancer and to raise money for the Bendigo based OTIS Foundation.
Top Performers:
Shyla Heal  – 30 points, 6 rebounds and 3 steals
Carley Ernst – 11 points, 10 rebounds and 2 assists
Kelly Wilson – 5 points, 3 rebounds and 11 assists