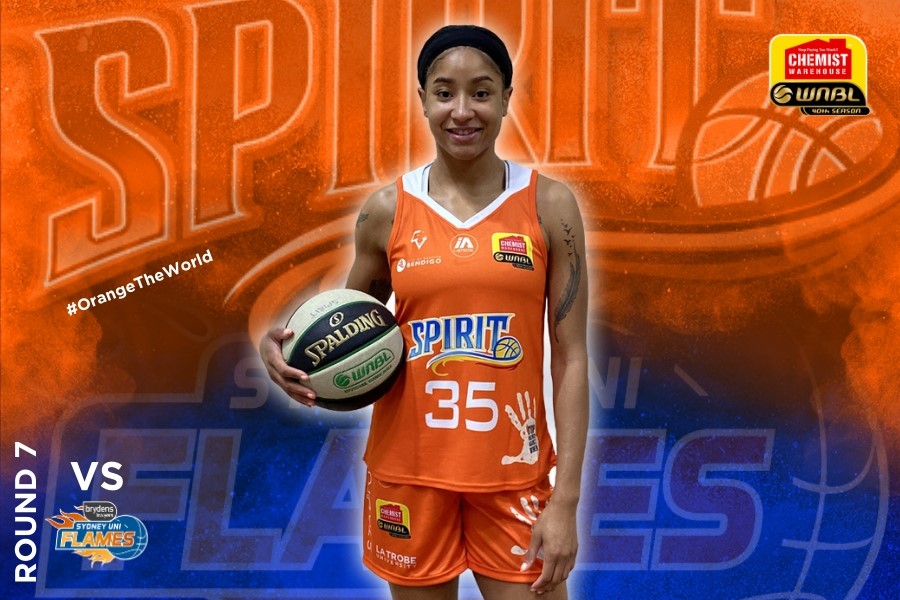 2 December 2019 | Bendigo Spirit news
A close game, a close loss.
Round 7 the Spirit were sporting their #OrangeTheWorld orange uniforms for their first match up against Sydney Uni Flames for #WNBL20.
The Bendigo Spirit came out guns blazing to begin the game. Shyla Heal found herself in the starting line up for the first time this season and she did not disappoint. Notching 2/2 from beyond the arc in the first 10 minutes of the game.
Entering the second term down just 2 points, 22 – 24 to Sydney Uni Flames.
From here, the Spirit turned up the heat, scoring 20 points to the Flames 9 for the second quarter.
Tessa Lavey putting up a show, not only scoring 8 points of her own but dishing out 6 assists to go along with it!
The Spirit lead for the majority of the second quarter and entered halftime, ahead 42-33.
Sydney Uni turned on their jets and made a push in the third quarter, trying to close the gap between themselves and the Bendigo Spirit. Finishing the quarter 58-51, Spirit's favour.
The last quarter was as exciting as the rest of the game, strong performances coming from Becca Tobin who finished the game with 8 points, 16 rebounds, 5 assists, 2 steals and 3 blocks.
Other very notable players:
Tessa Lavey – 16 points, 11 assists, 4 rebounds and 2 steals
Shyla Heal – 13 points, 2 rebounds, 3 assists, 1 steal
Demi Skinner – 12 points, 7 rebounds
Unfortunately, it was not enough to fight off the Flames who finished the game, winners. Bendigo Spirit losing by 5 points, 75-80.
The Spirit drop to 7th on the #WNBL20 ladder after round 7.
Round 8, the Spirit will be heading to Ballarat to host the UC Capitals for the first time this season on Friday December 6th, tipping off at 7pm.
Get your tickets today! Just CLICK HERE
#AwakenTheSpirit