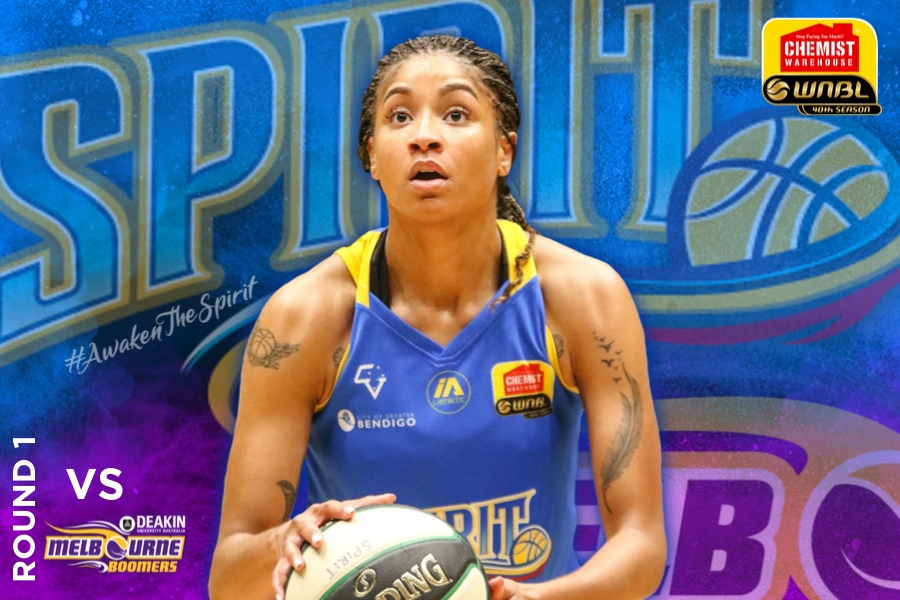 12 October 2019 | Bendigo Spirit news
The Melbourne Boomers proved to be too strong in game 1 of the 2019/2020 WNBL Season.
Opening the game firing, the Boomers making their mark early. However, a quick 3 by Carley Ernst steadily settled the tempo of the game.
Back-to-back offensive rebounds and a couple of 3-point plays from Ezi Magbegor gave the visitors a comfortable lead going into the second quarter; 26-18.
The Spirit come out of quarter time chipping away at the visitors lead, finding themselves in the ahead. Unfortunately, their efforts were slowed by several uncontested perimeter shots. Leaving the Spirit down at halftime; 37-45.
Newcomers to the Spirit, Demi Skinner, Shyla Heal and Martè Grays, were in a 3-way tie for team high scoring, with 14 points each.
Late in the game, and giving the Spirit hope, Tessa Lavey found her rhythm, connecting with 3/4 shots in the fourth quarter along, bringing her total to 9 points.
Unfortunately, the Boomers did not let up on their perimeter shooting or rebounding and found themselves atop the Spirit at full time. Spirit losing 87-72.
Martè Grays took home game MVP honours, posting 14 points, 9 rebounds and 3 assists.
The Spirit take on the Boomers in round 2 at the State Basketball Centre on Saturday, October 19th. The players return home to take on the Perth Lynx, Sunday, October 20th to finish out round 2.
Tickets are available from Ticketek.com, click here to purchase them now!
#AwakenTheSpirit