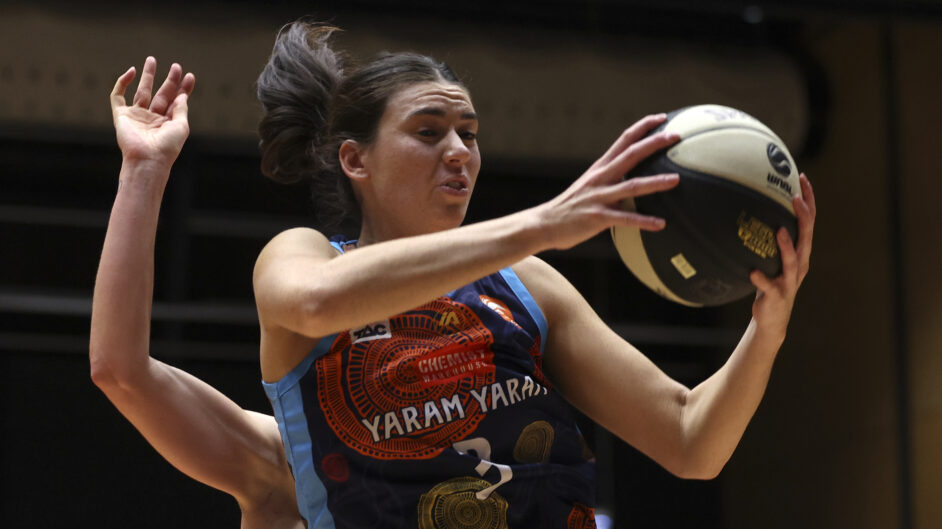 4 November 2023 | Bendigo Spirit news
A brave Bendigo fought until the end against Townsville in Saturday's season opener at Red Energy Arena, but couldn't stop the Women's National Basketball League powerhouse winning their 17th game in a row.
The Spirit started and finished strongly but the reigning WNBL champs had all the answers on the way to a 93-80 victory in the Indigenous Round clash.
New import and leadership group member Mehryn Kraker carried on from her strong pre-season, hitting a team-high 16 points on debut to go with four rebounds and four assists.
Kraker was one of five Spirit players to reach double-digit points alongside Alicia Froling (15 points and five rebounds), Ruth Davis (12 and three rebounds), Ally Wilson (10 and six rebounds) and Casey Samuels (10 and four rebounds).
The Spirit jumped out of the blocks to gain a 9-0 advantage, with Froling prominent at both ends of the floor, before Townsville caught fire with a remarkable 19-0 run to turn the quarter on its head.
Fire recruit Sami Whitcomb hit a stunning buzzer beater from behind the halfway line to make it 25-22 in the visitors' favour at quarter-time.
From then on Townsville extended their lead at every break before Bendigo came home with a wet sail to make a game of it.
From 19 points down late in the final term, Bendigo continued to make inroad into the deficit.
Kraker and Ally Wilson hit back-to-back three to make the margin nine points with a little under two minutes on the clock, but that was as good as it got as the Fire held on.
Bendigo travel to Mildura for round two, hosting Sydney in a Friday night clash on November 10 at Mildura Sporting Complex.