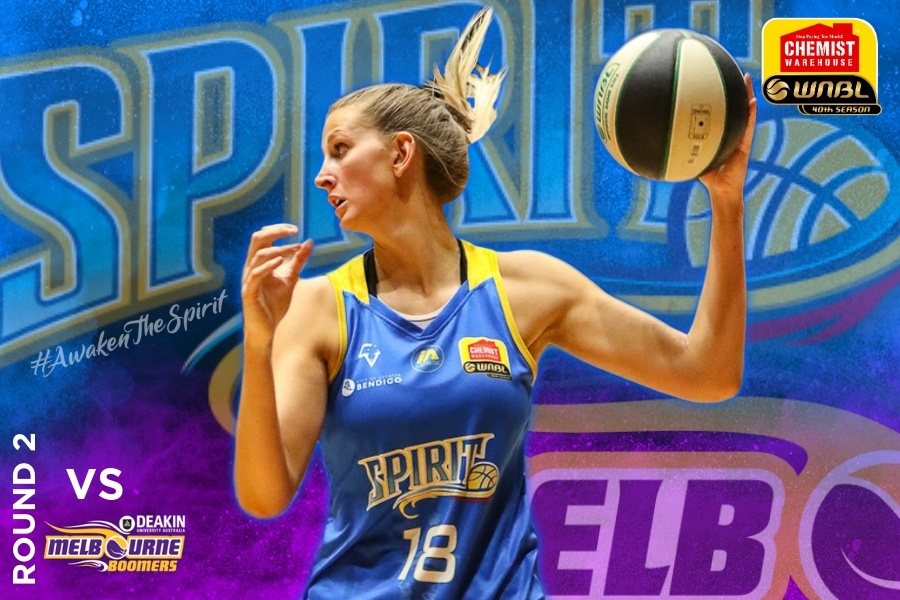 20 October 2019 | Bendigo Spirit news
The Spirit matched up against first round opponents, The Melbourne Boomers for the second time in 7 days to open the WNBL20 season.
The game was thrilling to watch right from the first tip, both teams exchanging points to keep the scores even. With the first two quarters ending in a tied ball game.
Kelly Wilson put on a performance and leading the way for the Spirit with 19 points, 3 rebounds, 7 assists and 2 steals, all in 33 minutes of play.
Co-Captain, Tessa Lavey followed closely with 13 points, connecting on 3-5 3 pointers, while also adding 4 rebounds, 4 assists and 2 steals.
Marte Grays is showing her consistency by putting up 12 points, 7 rebounds, 1 assist and 1 block.
Injury replacement Teige Morrell proved to be a solid stand in playing 16 minutes, scoring 6 points and pulling down 4 rebounds in her debut in the WNBL.
A competitive game that saw both teams fight until the final buzzer, with Melbourne Boomers again coming out on top as eventual winners, 74-70.
The players return home this afternoon to face the Perth Lynx who are coming off an nail biter loss against Southside Flyers on Thursday night.
The game tips off this afternoon at Bendigo Stadium at 7:00pm. You can also catch the game on FoxSports live!
#AwakenTheSpirit