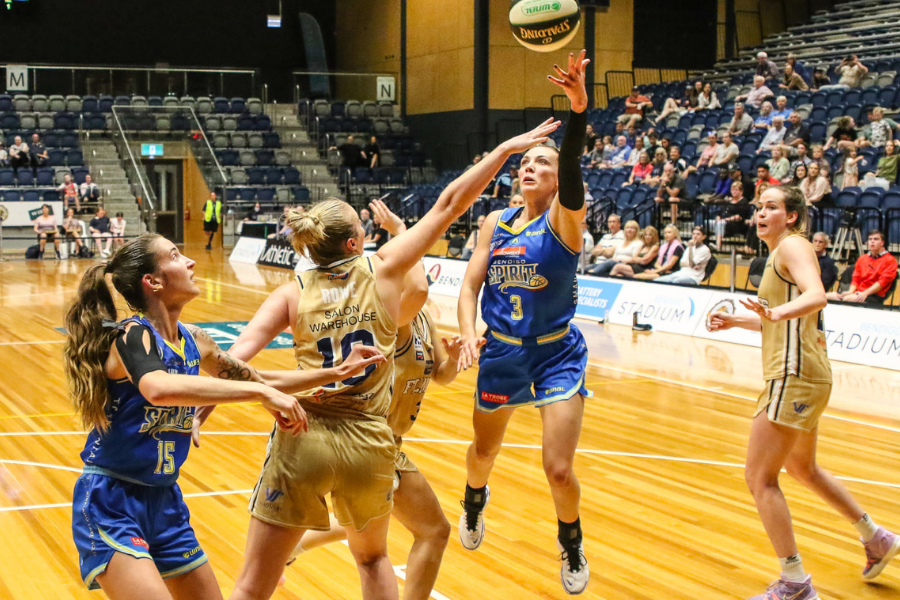 15 March 2022 | Bendigo Spirit news
The Villawood Bendigo Spirit has one goal in mind over the next week – payback.
The Spirit will take on the Sydney Flames in Sydney on Sunday, and coach Tracy York and her team is determined to reverse Saturday's loss to the Flames at home.
In a game that went basket for basket for all but a small part of the second quarter, the Spirit went down to the Flames in their last home game of the season 56-61.
The Spirit went into quarter time up by one, 15-14, with Anneli Maley hitting an impressive nine points in the first term.
An 8-0 run at the start of the second term Bendigo showcased the recent good form the talented Spirit lineup has been in.
But Sydney fought back, to lead 31-33 at the half. From there it was a slug-fest, with only a combined 53 points in the second half.
Bendigo led by six with just under five minutes to go in the last quarter, but had no luck for the rest of the game at either end.
Coach Tracy York said that luck was telling.
"A very tough loss tonight after going nearly basket for basket most of the night," she said.
"We held a narrow lead going into the last minute of the game but some crucial possessions didn't go our way and Sydney sealed the win from the foul line.
"Defensively I thought we were good, but we couldn't find the bottom of the basket on a few occasions which hurt us."
Maley finished the night with another double-double, with 14 points and 16 rebounds (10 offensive).
Tessa Lavey hit 11 points, and Demi Skinner, who came into the starting five in place of the injured Alex Wilson, finished with 10.
"We missed Ally Wilson's contribution which has been key over the last few games," York said.
"We'll regroup to take on Sydney again for the last game of the season next weekend."
RadfordMedia
www.radfordmedia.com.au
Photo credit: Craig Dilks Photography