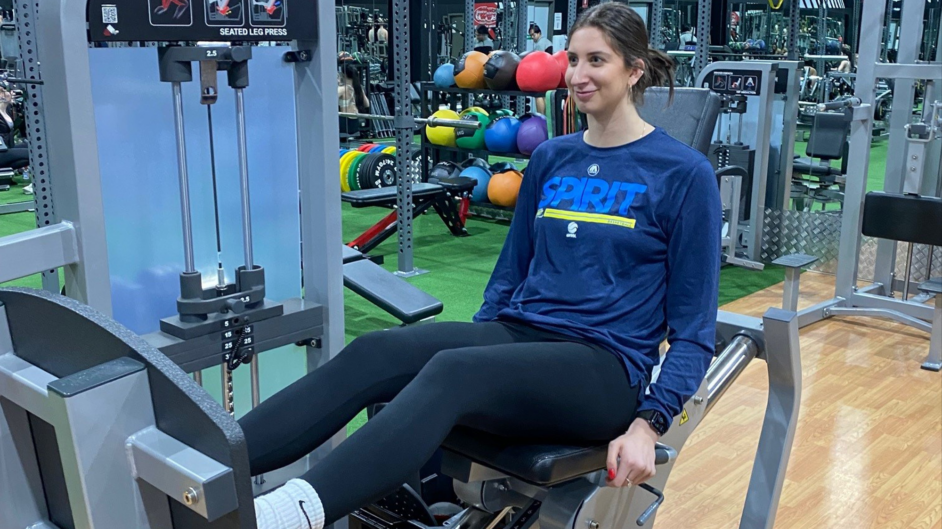 5 November 2022 | Bendigo Spirit news
Bendigo Spirit are thrilled to announce that Derrimut 24:7 Gym has joined as the club's official gym partner for the next two seasons.
Derrimut 24:7 Gym features some of the largest gyms and elite training facilities throughout Australia.
They operate 25 gyms that are open 24 hours a day, 7 days a week across Victoria, South Australia and Queensland.
In addition to their gyms featuring the biggest and best range of gym equipment, Derrimut 24:7 Gym offers group fitness classes, ladies only gyms, saunas, rock climbing walls, basketball courts and a massive retail supplement store inside all their locations.
Bendigo Spirit's GM of Basketball Operations, Dave Ingham said he was elated with the new partnership.
"Derrimut is a great partner and part of our Spirit family," he said.
"Our players and coaches use the gym in Bendigo regularly.
"Its such a fantastic gym and it certainly meets our teams strength and conditioning requirements."
Kennedy Kereama, Bendigo Spirit's Head Coach, is also excited by what this partnership means for the team.
"The facilities, equipment and space at Derrimut provide our players with all the tools needed to help build their confidence, strength and conditioning so they can perform at their best." he said.
Ashley Owen, General Manager of Derrimut 24:7 Gym, stated that he is delighted by the new partnership.
"We are thrilled to be partnering with such a dynamic team and organization that is the Bendigo Spirit," he said.
"Along with our appetite to increase the awareness of Derrimut Gym locally, we feel that connecting with the community of Bendigo through this partnership will help drive a strong health & wellness message throughout, which in-turn, will see an increase in the involvement of both regional basketball and new members to our great facility in Bendigo."
Derrimut 24:7 Gym also stock a huge range of apparel and merchandise that is available at www.derrimut247.com.au.