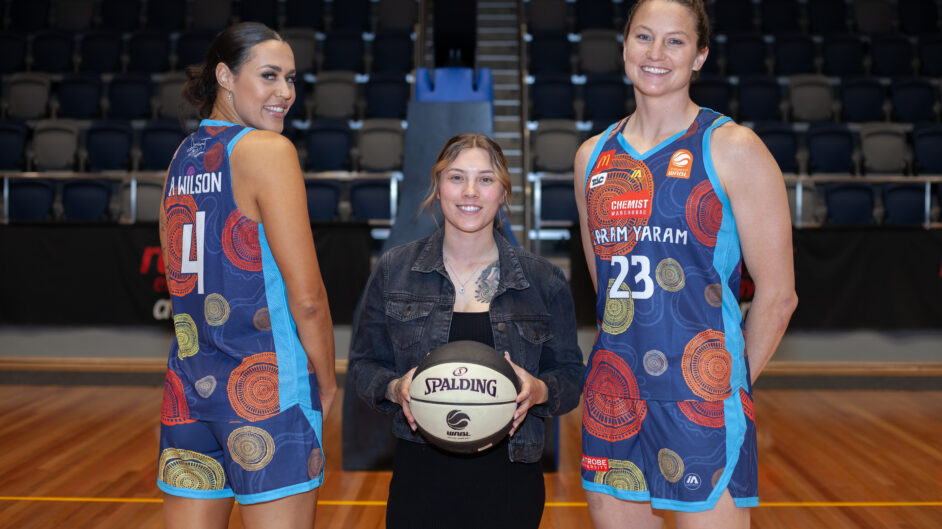 31 October 2023 | Bendigo Spirit news
Bendigo Spirit are proud to reveal our new Indigenous jersey to be worn during our season-opening clash against Townsville at Red Energy Arena on November 4.
Designed by local Dja Dja Wurrung artist Daikota Nelson, the Spirit will proudly wear the special Indigenous-themed jersey as part of the WNBL's Indigenous Round, which celebrates Aboriginal and Torres Strait Islander cultures and the Indigenous women shaping our game.
We will also change our name from Bendigo to Yaram Yaram, which will be displayed across the front of the Indigenous jerseys.
Daikota explained the inspiration behind her brilliant artwork was depicting the ups and downs people experience in their basketball journey.
"The inspiration for the work was trying to represent a journey and growth but also acknowledging the ups and downs within the journey of basketball is, you can't win every single game or someone might hurt themselves along the way," Daikota explained.
"Acknowledging that there's a journey and a team and people coming together in that collaboration and celebrating, but there's also the other side to it that isn't so pretty."
Daikota, from Castlemaine, was excited to see her art come to life on the Spirit jerseys.
"It's really exciting and a bit surreal," she said.
"I've always wanted to design a basketball jersey so to have that happen is really, really cool."