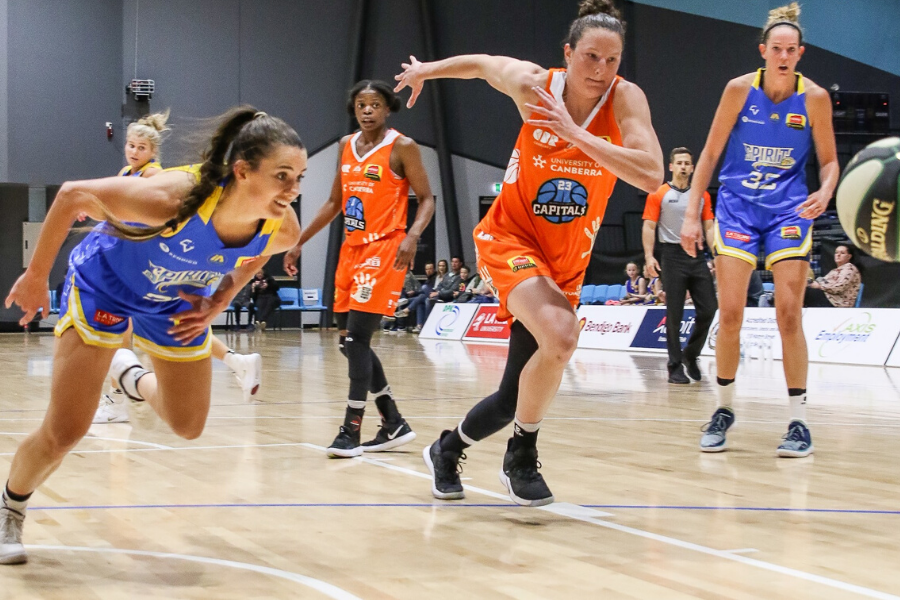 17 December 2019 | Bendigo Spirit news
The Bendigo Spirit are looking to notch their 3rd win for the season against Sydney Uni Flames this Thursday evening.
Spirit matched up against the Flames at home on Friday November 29th, where it went down to the last 4 minutes of the game that decided Sydney to be the eventual winners.
Strong performances from Tessa Lavey (16 points, 5 rebounds, 11 assists) and Shyla Heal (13 points, 2 rebounds, 3 assists) were key to keeping the Spirit in the game.
The Spirit have found themselves contenders in the majority of their games this season, having only lapses that have been the key to not being on the winners side at the end of the regulation. Keeping the team afloat has been in big part to the consistency of multiple players. WNBL veteran and most games played for a current player, Kelly Wilson is doing what she does best, averaging 6.3 assists per game, 9.4 points, 3.7 rebounds and 1 steal per game. WNBL newcomer Demi Skinner is currently averaging the most points this season with 10.5 points, 3.2 rebounds, alongside Carley Ernst who will be coming up on her 200th WNBL career game, also averaging 10.2 points. 6.2 rebounds and 1.3 assists. Shyla Heal is also finding her feet in the WNBL where she finds herself regularly in the starting lineup, averaging 10.2 points, 3 rebounds and 1.6 assists per game.
Tessa Lavey has been great for the Spirit across all statistical fields; 9.8 points, 3.7 rebounds, 4.3 assists, .8 steals per game. While also finding herself as a returnee to the Opals squad who will be travelling to France in February to compete in the Olympic Qualifiers in early 2020.
The Spirit will tip off at 7:00pm at Bendigo Stadium this Thursday night in game two of their three game series against the Sydney Uni Flames.