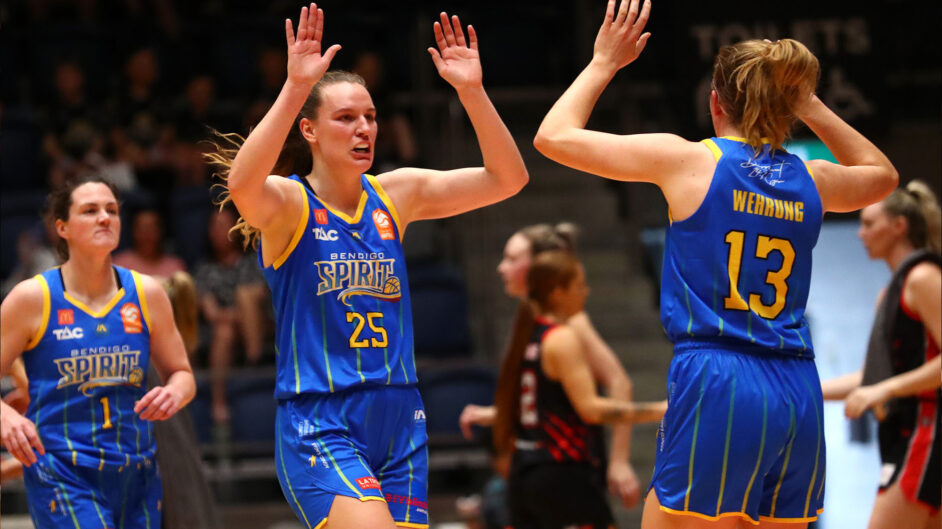 6 November 2022 | Bendigo Spirit news
Game details
Bendigo Spirit 85 defeated the Perth Lynx 66
Red Energy Arena
6 November 2022
Summary
The Bendigo Spirit have backed up their first win with a big win over the Perth Lynx at home.
After a back-and-forth first quarter, Spirit managed to stretch out the lead to 17-points at the main break on the back of some efficient three point shooting.
A 14 to 6 point run by Perth Lynx at the start of the third quarter saw them eat into Spirit's lead bringing it back down to just nine points, but a strong 29-point fourth quarter proved too strong and the Spirit finished the game as 19-point winners.
Megan McKay led the team in scoring with 20-points at an efficient 9/12, while Chloe Bibby was best on for the visitors with a game-high 28-points.
Player focus
The reigning MVP Anneli Maley was a force at both ends of the court, finishing with a 19 points, 12 rebounds, 3 assists, 2 steals and a block.
Next game
Bendigo Spirit are back at Red Energy Arena for a Saturday night clash with the Sydney Flames on the 12th Nov. Get your tickets here.