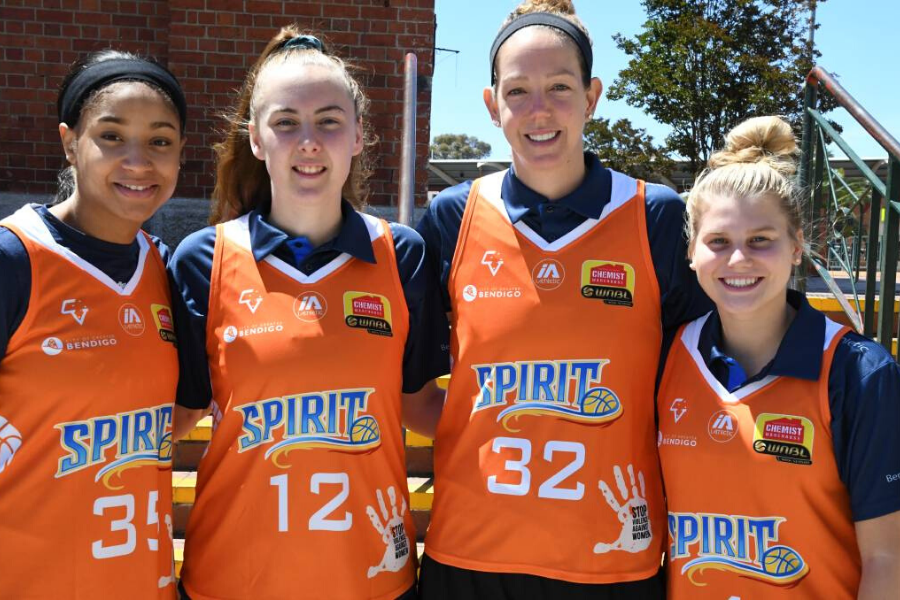 29 November 2019 | Bendigo Spirit news
As part of the 16 Days of Activism Against Gender-Based Violence, the Bendigo Spirit players will be wearing orange jerseys at Friday night's match against Sydney.
"This is a truly special round for us and we feel privileged to be able to support activism against gender-based violence," Spirit's Shyla Heal said.
"For the younger girls looking up to us they can learn, feel supported and get around a great cause that is making a huge difference to the community."
During rounds seven and eight of the WNBL season, each home team will wear orange for the 16 Days of Activism in support of UN Women of Australia.
The team will be collecting goods for the Centre For-Non Violence in Bendigo, which is a not for profit organisation with a goal to prevent family violence and homelessness across the Loddon region.
Fans can also show their support by wearing orange to Friday night's game against Sydney.
Spirit's Demi Skinner said the round was significant for all of the players in the league.
"We're going to run out on the court in the jerseys to play some basketball, but also raise some awareness," Skinner said.
Skinner said the team had been working hard at training with a focus on "energy and effort".
"We've all stepped up this week and we're going to give it everything we've got," Skinner said.
Heal said the team was prepared to hit the court for four consistent quarters against Sydney.
"Every team in this league is tough and we won't take any game as easy," Heal said.