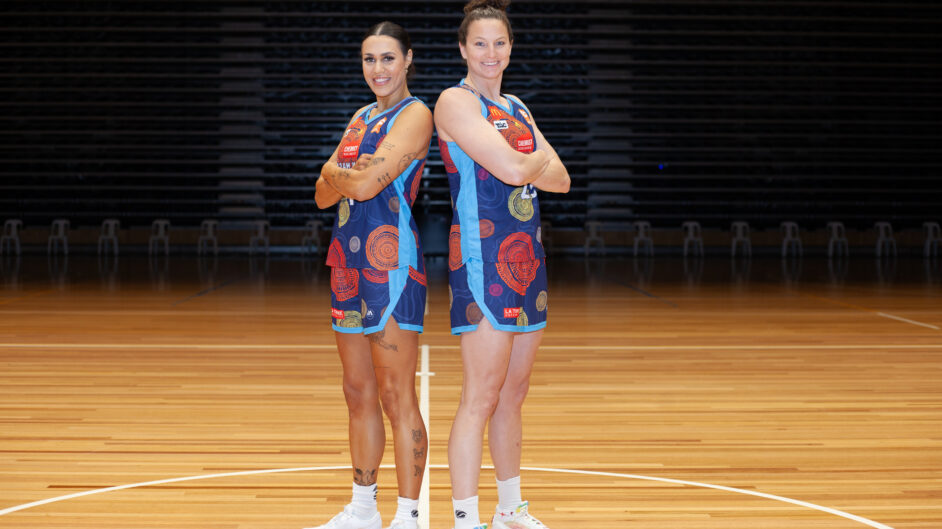 2 November 2023 | Bendigo Spirit news
Bendigo Spirit kick off their Women's National Basketball League season against reigning champs Townsville at Red Energy Arena on Saturday night.
Spirit coach Kennedy Kereama felt there was plenty of experience and versatility among his squad, and believes the ceiling is high for the new season.
"As far as the group goes, they're an exceptionally talented group of people who are highly intelligent," Kereama said.
"They're great problem solvers, they're hard workers and we've put a very versatile, experienced group of people together that all embody leadership skills so I'm really looking forward to seeing what this group can achieve.
"I'd love this group to find its ceiling and I think the ceiling in this group could be really high."
Kereama knows the Fire provide a tough challenge first up, describing their team as arguably the most talented in the competition.
"On paper they're a very talented team, maybe the most talented team in the WNBL at full strength," he said.
"They've got a lot of talented players, I think every single player in that team can go for a big score on a certain night.
"It's really just about being able to defend their structure and they do a really good job of spacing the floor and shooting the ball.
"There's a reason they won the championship last year."
The Spirit will be without Kelsey Griffin (hamstring), who was voted in as captain by her teammates, Sophia Locandro (hamstring) and development player Ella Gordon (back) for the season-opening clash.
All three are week-by-week propositions, with no return dates locked in as yet.
New import Mehryn Kraker is one to watch for the Spirit, having been named as part of a three-person leadership group alongside WNBL games-record holder Kelly Wilson in a sign of her instant respect among the playing group.
The former WNBA player, 29, is coming off a massive season in the NBL1 with Rockingham Flames.
Townsville have further bolstered their roster with the signing of Australian Opals and former Perth Lynx star Sami Whitcomb.
Bendigo will proudly wear an Indigenous jersey, designed by local Dja Dja Wurrung artist Daikota Nelson, as part of the WNBL's Indigenous Round.
GAME DETAILS
Spirit v Fire
Red Energy Arena, Bendigo
Saturday, November 4
Tip-off at 5pm EDT
Tickets available via Ticketek
INJURY LIST
Kelsey Griffin: Hamstring, return date TBA
Sophia Locandro: Hamstring, return date TBA
Ella Gordon: Back, return date TBA
SPIRIT ROSTER
You can view the Spirit's 2023-24 playing roster here
SEASON FIXTURES
You can view the Spirit's 2023-24 season fixture here
HOW TO WATCH
All games will again be broadcast live, with Wednesday night games (and all finals games) on ESPN (Foxtel, KAYO and Sky Sports NZ), while all other games will be shown on the Nine Network's free digital channel, 9Now. Internationally all games will be broadcast live on FIBA YouTube.