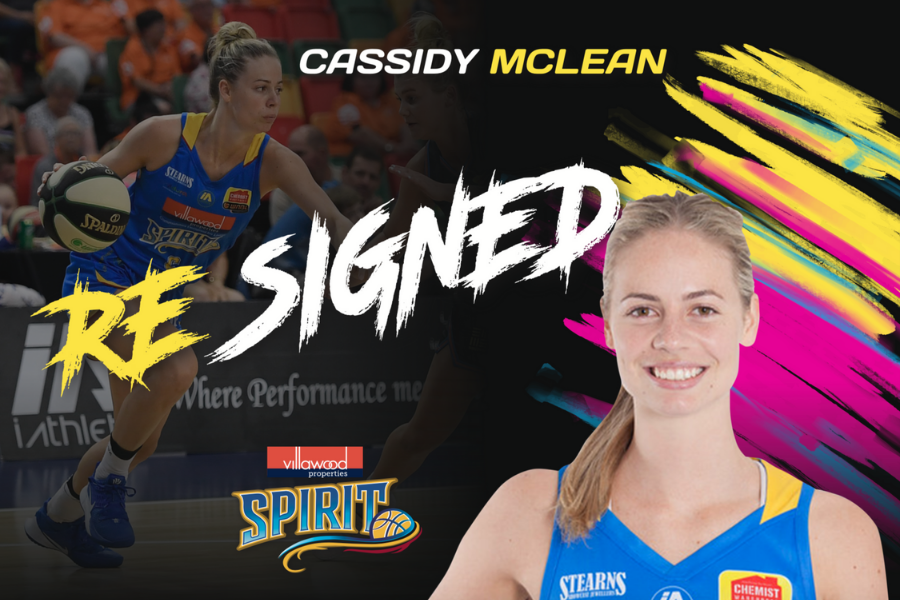 21 May 2021 | Bendigo Spirit news
The Villawood Bendigo Spirit has welcomed back Cassidy McLean for the 2021 WNBL season.
The guard is having a stellar season with the Bendigo Braves in NBL1, averaging more than eight points and five rebounds – and more than 32 minutes – a game so far this season.
McLean's speed and defensive skills have stood out in her past two seasons with the Spirit, something coach Tracy York said was a key asset for the 21-year-old.
"Cass is a versatile taller guard type who has a very good skills package both offensively and defensively," she said.
"She is a pleasure to coach and is always willing to do whatever is needed for the team.
"I believe she will continue to fit into the team seamlessly."
The Novocastrian is looking forward to a strong season with the Spirit in 2021.
"I'm so excited to be back for the Spirit," she said.
"We definitely have some unfinished business after last season, and Tracy and the club have put together a roster that I believe can be a finals-winning team.
"I'm also so lucky to be able to play and learn from some of the best players in the league like Leilani and Tessa.
"It's going to be a great year."
RadfordMedia
Photos:
Getty Images & Akuna 
Photography