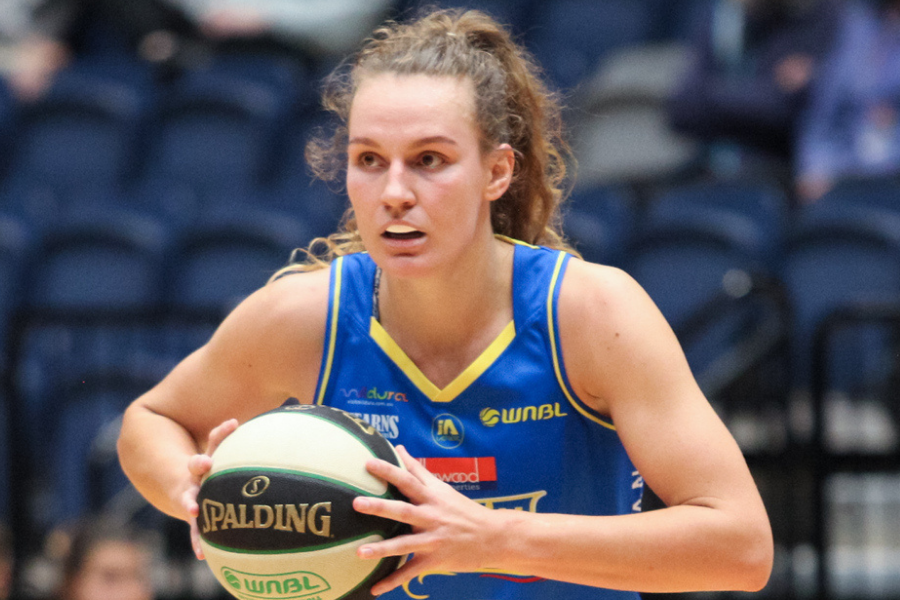 22 January 2022 | Bendigo Spirit news
An understrength Villawood Bendigo Spirit lived up to their name against the Townsville Fire at the Bendigo Stadium on Friday night.
With Leilani Mitchell out of the team for the rest of the season and Tessa Lavey out with health and safety protocols, the Spirit lost star Maddie Garrick to injury in the second quarter.
Despite missing two of their big guns, the Spirit lead 20-18 at the first change, but a 16-26 second quarter saw them down by eight at the half.
Townsville only outscored the Spirit by two points in the second half, with Bendigo able to get the deficit back to two half way through the final term.
Anneli Maley celebrated her Opals callup, top scoring with 18, in another stunning performance for the Spirit.
Alex Wilson took the mantle of point guard in the absence of Mitchell and Lavey, finishing with an impressive 15 points.
Meg McKay matched up against her star-studded former team mates well, scoring 13 and being her usual tough self under the ring.
And Demi Skinner returned from injury in style, hitting 12.
Coach Tracy York praised her team's effort in its first game in a month.
"We started well with good ball movement," she said.
"It was a tough game and losing Maddie early in the second quarter didn't help, especially without Leilani and Tessa.
"The team worked hard but we struggled to get good offensive looks consistently. There were some positive takes and some areas for improvement."
The Spirit travels to Canberra to take on the Capitals at 1pm Sunday, before hosting the Sydney Flames on Tuesday at 7pm.
RadfordMedia
www.radfordmedia.com.au
Photo: Akuna Photography