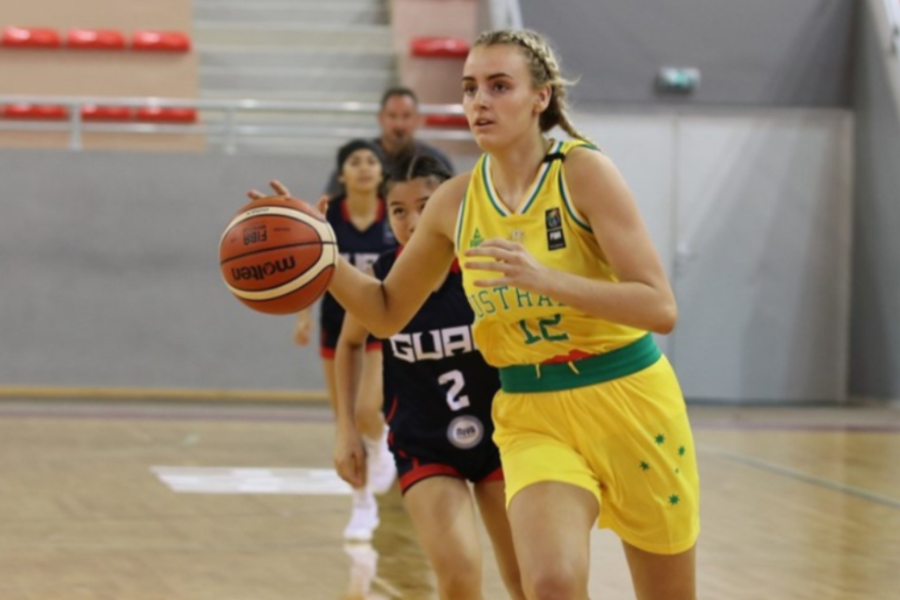 24 June 2020 | Bendigo Spirit news
The Bendigo Spirit is pleased to announce Paige Price has signed for the upcoming 2020/21 season.
One of Australian basketball's brightest prospects the talented and versatile 6'2" guard, Price will join the Spirit as a 17 year old with an already impressive basketball résumé.
Head Coach Tracy York is no stranger to Price and knows the potential she has, having coached her at the FIBA Women's Oceania Championships in 2018 where the team won the Gold Medal and Paige was selected Captain and named in the tournaments All Star 5.
Paige has been an integral member of the Victoria Country State junior program where she has been a standout athlete.
York said, "Paige will be a great addition for our squad. She is an elite guard blessed with height at her position and a skillset that has already drawn international attention."
Spirit General Manager Ben Harvey said, "The signing of Paige aligns with our club development philosophy and we're extremely happy of the person and player she is. We're excited about the future ahead for Paige, our Members and Fans."
Paige has rapidly progressed through the Australian Basketball Pathways system, including a Scholarship with the Australian Centre of Excellence program in 2019. She has experienced the WNBL as a development player and is currently in the Australian U17 squad.
Price, the daughter of former Bulleen Boomer Simone Price (nee Gloster), will take her opportunities and hone her skills at Bendigo before moving to Indiana where she will become the first Australian to be a "Hoosier" at the University of Indiana next year.
Paige said, "I am excited to be joining the Bendigo Spirit.  I have spent a lot of time training and playing at Bendigo throughout my Vic Country experience, so I know the place well and feel comfortable in the environment and excited to be back in Vic Country.  There are no guarantees or promises from Tracy but it is up to me now to earn any minutes. I see the move to Bendigo as the next progression in my career and I've loved Tracy's coaching style when I played under her for Australia at the FIBA Oceania Tournament so I am confident I will make the most of this opportunity."
York said, "This will be a great opportunity for Paige in her development and will also showcase how the Spirit will continue to develop as a club providing those opportunities."
Price will join already signed Spirit Players, Carley Ernst, Tessa Lavey, Demi Skinner, Alicia Froling and Cassidy McLean in what is looking like an exciting season for Bendigo.