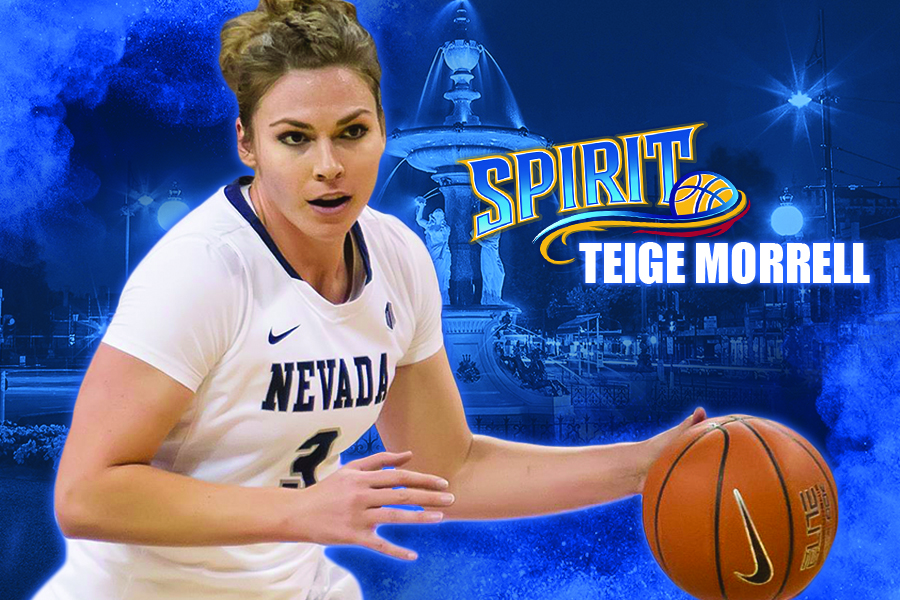 18 October 2019 | Bendigo Spirit news
The Spirit welcome Teige Morrell as a short-term injury replacement for Becca Tobin who will be sidelined due to a head knock sustained during team training on Wednesday of last week.
Morrell comes to Bendigo as her second professional contract after previously playing in the South Australian Premier League. Suiting up for the Woodville District Basketball Club, Teige averaged 21.5 points, 13.4 rebounds and 2.9 assists per game. Which saw Teige receive All-Star 5 selection, the league's leading rebounder, as well as, league MVP.
Teige stands 6'2 and plays as a true power forward. She is an active defender and possession player who will help fill a void that the Spirit currently sustains with star centre Becca Tobin out of action for the short term.
Morrell will debut for the Spirit against the Melbourne Boomers, at the State Basketball Centre this Saturday night, tipping off at 7:30pm.
Bendigo fans will get to see Teige Morrell suit up again on Sunday afternoon, when the Spirit take on the Perth Lynx at home, at 5:00pm.
#AwakenTheSpirit