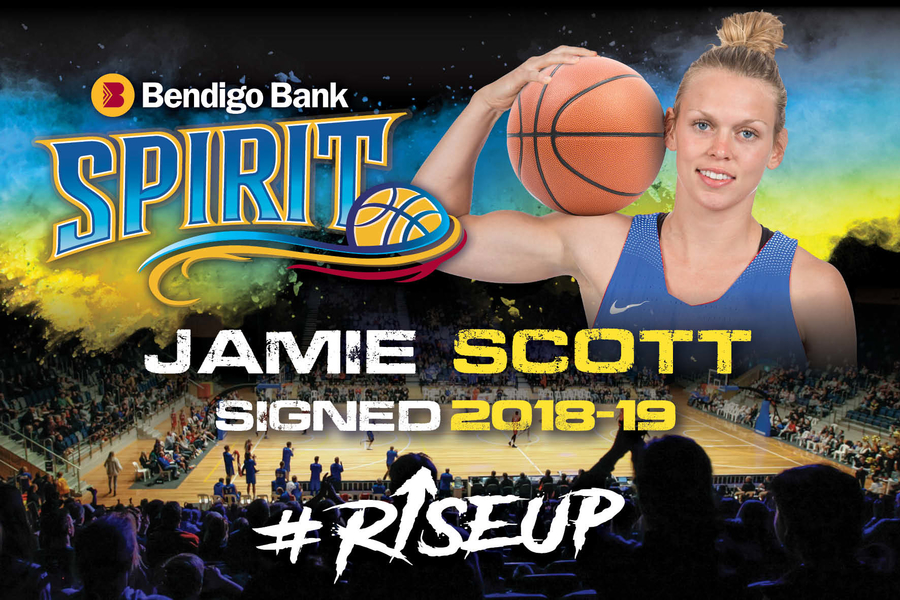 10 July 2018 | Bendigo Spirit news
The Bendigo Spirit has announced its biggest signing for the 2018-19 WNBL season, with Canadian international Jamie Scott joining the club.
The 23 year old point guard comes to the Spirit after a stint with the Washington Mystics in the WNBA, via Oregon State University in the NCAA.
Spirit coach Simon Pritchard said Scott brings with her a hardness that will help her dominate in the WNBL.
"Jamie comes to us after a very competitive season in Spain. She came close to playing for the Spirit last season and as was in the mix right to the last import selections," he said.
"Fans can expect to see her ultra-competitive nature playout with offensive rebounds and sharp shooting.
"She was a major factor in the turnaround of Oregon, and when I spoke to her previous coach he lauded her for her winning nature and hard physical style of play."
Scott will join the Spirit on the eve of the season, as she completes her Team Canada commitments.
"I think she is going to more than fit in with the WNBL style," Pritchard said.
"She will keep her teammates honest at practice and games and we expect her to assist the team #Riseup this season."
Scott said she couldn't wait to be part of the Spirit family.
"I chose Bendigo Spirit to further my basketball career because it's a great place where I can grow as a basketball player," she said.
"I am very excited to get the opportunity to compete in such a high-level league, with and against some great players.
"After chatting with Simon, I 'm looking forward to playing in his system, as he is very knowledgeable and is ready to win games.
"I've never been to Australia, so adventure awaits. I'm definitely expecting big things. Let's get to work. GO SPIRIT!"