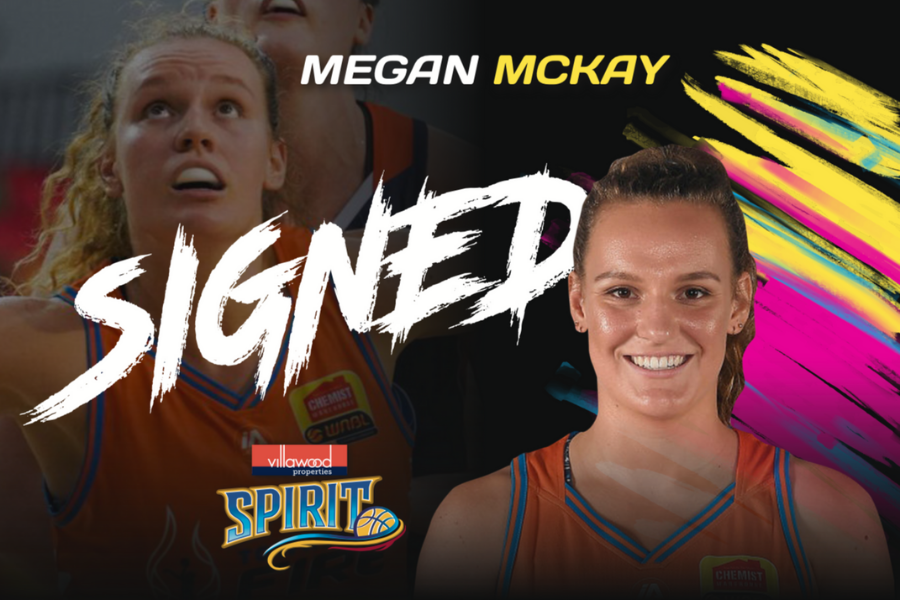 18 May 2021 | Bendigo Spirit news
The Villawood Bendigo Spirit has signed another of the WNBL's rising stars for the 2021 season.
After setting the league on fire with Townsville last season, 192cm power forward Megan McKay will join the Spirit this year.
McKay led the WNBL in field goal percentage last season, and showed her toughness under the basket against some of the world's best talls.
The 24-year-old forced her way into the Fire starting five after an amazing rookie year in the top German league the season before, where she led the competition in two-point field goal percentage and averaged 16 points and 8 rebounds a game.
"Megan burst onto the WNBL scene last year with Townsville after an impressive stint in Europe and successful College career with St Mary's in the US," Spirit coach Tracy York said.
"She's a dominant, fit, and mobile post player and we think she will further develop while being an integral part of our group.
"Meg is a personable young woman with good maturity, and we feel she will fit in well with our culture and team we are building."
McKay said she was looking forward to experiencing the legendary Bendigo community support, and playing at the Bendigo Stadium.
"I can't wait to get out to Bendigo and am even more excited to play with a great group of girls that Tracy has put together," she said.
"I'm looking forward to getting back in the WNBL for a full-length season and to have some new experiences with a new team."
RadfordMedia