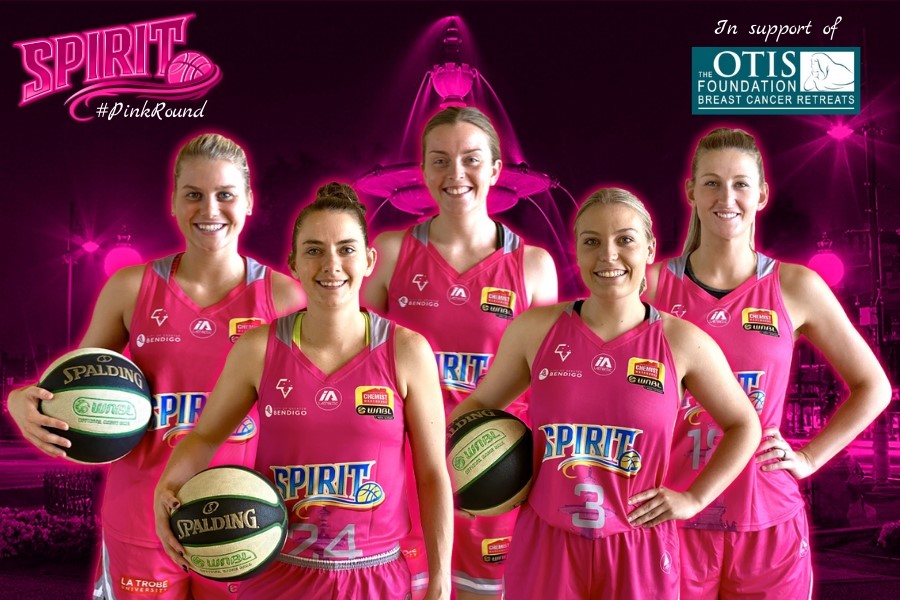 17 January 2020 | Bendigo Spirit news
The Spirit will take to the court in pink uniforms, when then compete against the Southside Flyers tomorrow night, tipping off at 7:00pm.
The pink uniforms will be worn to support and raise awareness for Breast Cancer.
The Spirit have had a 5 year long partnership with The OTIS Foundation, which is based here in Bendigo, and will continue on with years to come.
The OTIS Foundation is a national charity, gifting retreat accommodation to people experiencing breast cancer and their loved ones. Retreats are now in almost every state and territory, including Victoria, South Australia, New South Wales, Queensland, Western Australia, Northern Territory and Tasmania.
All retreats are gifted to its patrons, allowing themselves and their family or friends to relax during a time of uncertainty. Patrons can stay from one evening, a weekend or a week-long stay.
The Foundation gives close to 4,000 nights available across a network of their retreats per year.
The OTIS Foundation was founded in Bendigo in the year 2000, by Andrew Barling, who unfortunately lost his wife, Judy Burley to breast cancer.
How can you help? 
Any donation helps, but to allow for a full understanding:
$75.00 – Provides one night at a retreat
$150.00 – Provides a weekend stay
$525.00 – Provides a week-long getaway
If you would like to know more information, please head to www.otisfoundation.org.au