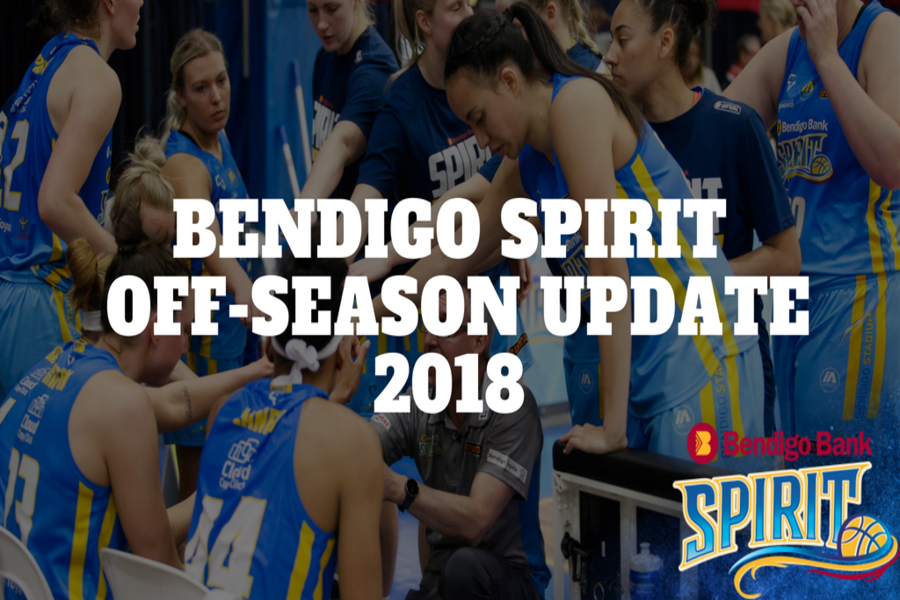 9 August 2018 | Bendigo Spirit news
Despite the 2019 Chemist Warehouse WNBL season still being a couple of months away, Bendigo Spirits star local players are impressing across the country.
Six 2019 Spirit roster players are leading their teams into more finals games this weekend, up and down the Eastern Seaboard.
In the SEABL, Nadeen Payne, Kara Tessari and Maddy Wild helped the Bendigo Braves regain title favouritism with a thumping win on the weekend.
Braves MVP Payne is averaging almost 23PPG and 10 rebounds this season, shooting at more than 50 per cent from the field.
Tessari has set the league alight from outside the arc this season, averaging almost 12 PPG at more than 52 per cent. Wild's break though season has continued, with 5.4 PPG at almost 50 per cent.
The Braves trio aren't the only ones impressing in the SEABL.
The Nunawading Spectres have had another impressive year, led by Spirit recruit Marena Whittle.
Whittle has averaged 18PPG and almost 9 rebounds this season and heads into this weekend's Preliminary Final in great form.
Nat Hurst notched up an incredible 43 points (27 from outside), seven rebounds and nine assists for the Sunshine Coast Phoenix on the weekend, in the last game of the QBL home and away season.
The Phoenix will head into the final series on the back of Hurst's 24PPG at almost 50 per cent for the season.
Up north in the Waratah League, Cassidy McLean's Newcastle Hunters head into finals next weekend.
The young star is averaging 7.3 PPG this season.
Spirit coach Simon Pritchard said the local leagues were providing the team with some strong competition.
"Spirit recruits Louella Tomlinson (Melbourne Tigers) and Abbey Wehrung (Diamond Valley) were key cogs in their teams' finals appearances this year as well," he said.
"We recently had a mini camp with nine of the Melbourne and Bendigo players, and Cassidy, to set the fundamentals for the year, and I liked what I saw.
"The team gelled straight away, and the signs early on are really promising."
Star American centre Becca Tobin is expected to arrive later this month, and Canadian guard Jamie Scott will arrive once she has completed her international commitments.
"We'll complete our roster in the coming weeks by announcing a few more development players, so the time is right to grab a membership and see the Spirit #RiseUp this season," Pritchard said.
"Go to wnbl.basketball/Bendigo for a big range of membership options, and get the best seats in the new stadium for the whole season."