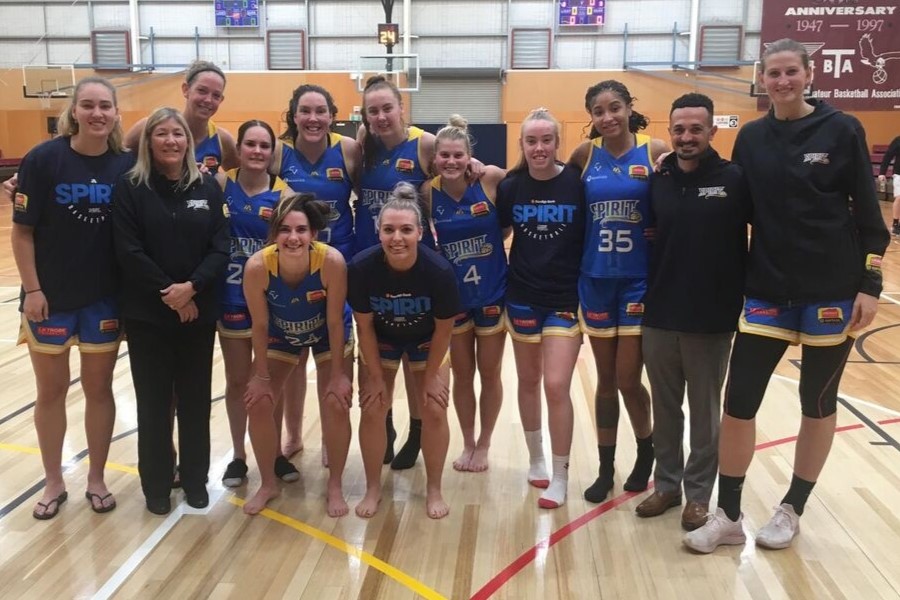 16 September 2019 | Bendigo Spirit news
The Bendigo Spirit close the Triple Crown tournament as winners against the Melbourne Boomers side.
The Spirit came out firing early and taking a slim first quarter lead, 14-12. However, finding good touch around the rim and knocking down some outside shots saw the Spirit stretch their lead, going into half time 34-16.
Carley Ernst backed up her first preseason performance on Sunday afternoon with another efficient shooting outing with, 17 points, on 5/10 shooting, with 3/5 from beyond the arc. While also pulling in 8 rebounds, 1 assist and 1 block.
Also shooting at an impressive clip, Tessa Lavey scoring 12 points to along with her 3 rebounds and 1 assist.
Becca Tobin and Gabe Richards proved to be hard to guard in the paint, with the pair combining for 19 points and  14 rebounds.
A good pattern forming for the Spirit is their ability to have multiple scorers, with all but 2 players that saw court time scoring in the contest.
Despite a Maddie Garrick storm, which saw the dynamic guard score 14 points in the third quarter alone. The Spirit were able to stay resilient, on task and able to hold their lead to be eventual winners, 64-62 at Tralagon Sports Stadium.
The Spirit will head to Echuca to play their third preseason game against Basketball Austraila's Centre of Excellence this Saturday night.
Spirit (Ernst 17, Lavey 12, Richards 11)
Boomers (Garrick 26, D'Angelo 11, Farnworth 8)